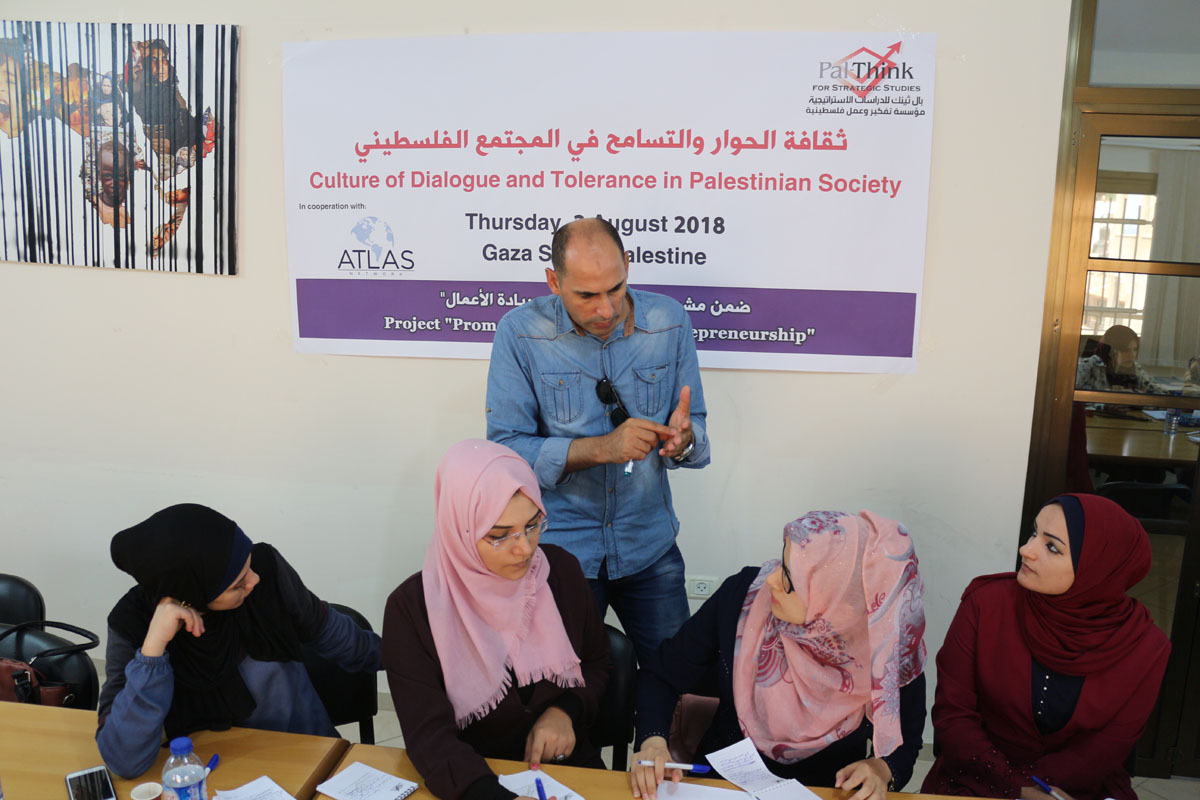 Pal-Think for Strategic Studies organized a lecture on "The Culture of Dialogue and Tolerance in Palestinian Community" for 20 graduates from different specialization, the lecture was implemented within the framework of "Promoting Tolerance and Entrepreneurship", a project which Pal-Think has launched in cooperation with Atlas Network, a non-profit organization based in the United States, this project aims at promoting the culture of tolerance and entrepreneurship among the youth in Gaza.
The lecture was delivered by political researcher Mr. Mansour Abu Kareem who discussed with participants the concept of dialogue, its benefits, types and terms in addition to the concept of tolerance and its influence on individuals and society.
Mr. Abu Kareem also pointed to the importance of contribution of all society segments in  spreading such values, confirming that every person should start with him/herself; to be part of the solution and not being problem, where he divided participants into 3 groups (individual, family and community ), as those are responsible for solving problems and making change.
Participants have expressed impressive interest in the lecture, where they suggested various solutions which would minimize problems, and promote the culture of dialogue and tolerance in community such as:  directing parents' intention into instilling the good morals and values in their kids in childhood like respecting others and accepting their differences, in addition, institutions of civil society can organize awareness sessions for all ages to promote the concept of dialogue and tolerance , and promote the role of social media in spreading such culture.