Youth
PalThink's youth forum visited and congratulated the Christians in Gaza for the new year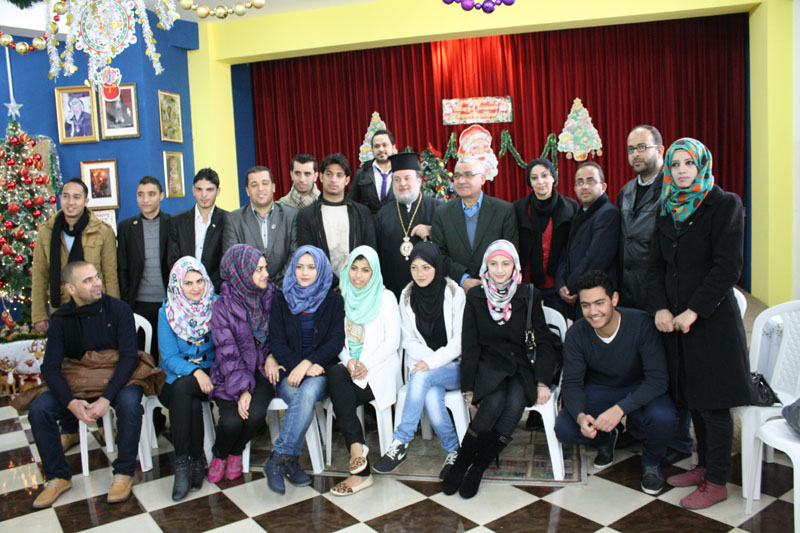 In an activity that resembles tolerance, respect and unity between all sectors of society, the Youth Forum for Unity and Tolerance at Pal-Think For Strategic Studies, represented by a number of its young members, visited the Orthodox Arabic Church in Gaza city to celebrate Christ with their Christian brothers and sisters. This activity came an initiative to show the world that Palestinians, regardless of their differences, can live together, respect each other and be one hand in times of happiness and sorrow.
There is nothing that can favor one side over the other in the Palestinian society. We are one hand, Muslims and Christians, who are proud of their Palestinian identity…We came here today to spread and empower the values of religious tolerance and unity among us," said Director of Pal-Think for Strategic Studies, Omar Shaban, during the gathering.
From his side, Bishop Alexius of the Roman Orthodox Church in Gaza has expressed his happiness for the visit, which according to him, proves the strength of the good relationship between Muslims and Christians in Gaza. In his words, Bishop Alexius said "We as Christians are humbled by the response of our Muslim brothers and sisters to our Christmas holiday. We are one people and we hold one identity.. I hope this new year bring to us all peace, love and unity."
In addition to attempt of showing of love and respect to Christians in Gaza, the youth participants were also eager to learn about the history of Christians in Gaza and know more about the church and its activities in the community.
The Church has its own institutions to serve the Orthodox Christian community in the Strip, including a Church Fund, which is a charity organization that helps needy families, a youth organization and a Greek Orthodox private school attended by both Christian and Muslim students.