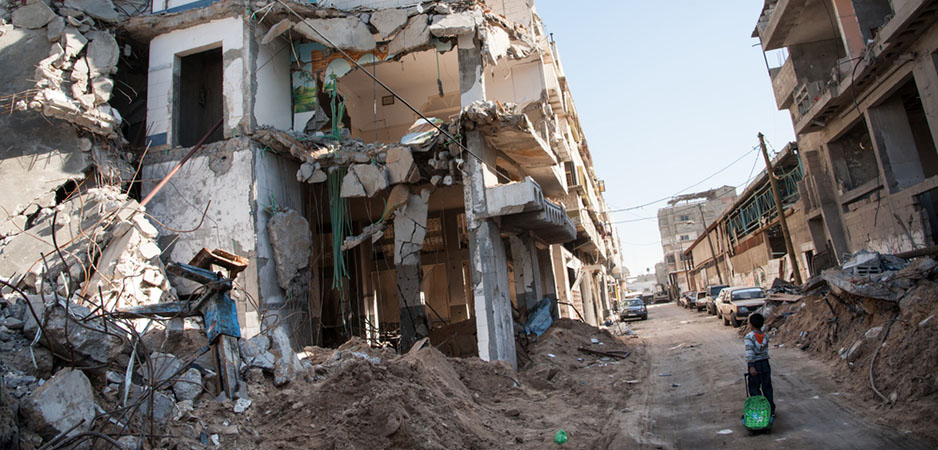 This is why Palestinians marched to the border of Gaza and Israel, says Omar Shaban in Gaza City.
On March 30, tens of thousands of Palestinians headed toward the Gaza-Israel border in what became known as the Great Return March. The reason for this was not the decision to move the US Embassy to Jerusalem; it was the tragic situation that Palestinians in the Gaza Strip have lived in for over a decade. The ongoing 11-year Israeli siege of Gaza, division among Palestinians and three major wars have resulted in a miserable economic situation and the inability to travel, as well as absolute devastation with countless destroyed homes.
Added to that, both electricity and water are scarce in Gaza, one of the most densely populated areas in the world. There are nearly 2 million people who live in a strip of land just 25 miles long. In 2010, Gaza was described as "open-air prison" by then-British Prime Minister David Cameron.
Coupled with this is the failure of the peace process that the Palestinian Authority has been leading for years, and the armed resistance that Hamas and other Palestinian movements have been pushing too.
Just for a second, imagine living in Gaza.
That's where the idea of protesting came from. While Palestinians have marched in the past, there has never been an optimum time for peaceful protests in the pursuit of basic human rights and an end to the Israeli occupation. This is due to restrictions that are placed on public protest, especially in the West Bank.
Read more: https://www.fairobserver.com/region/middle_east_north_africa/gaza-blockade-palestine-israel-arab-world-news-today-34390/