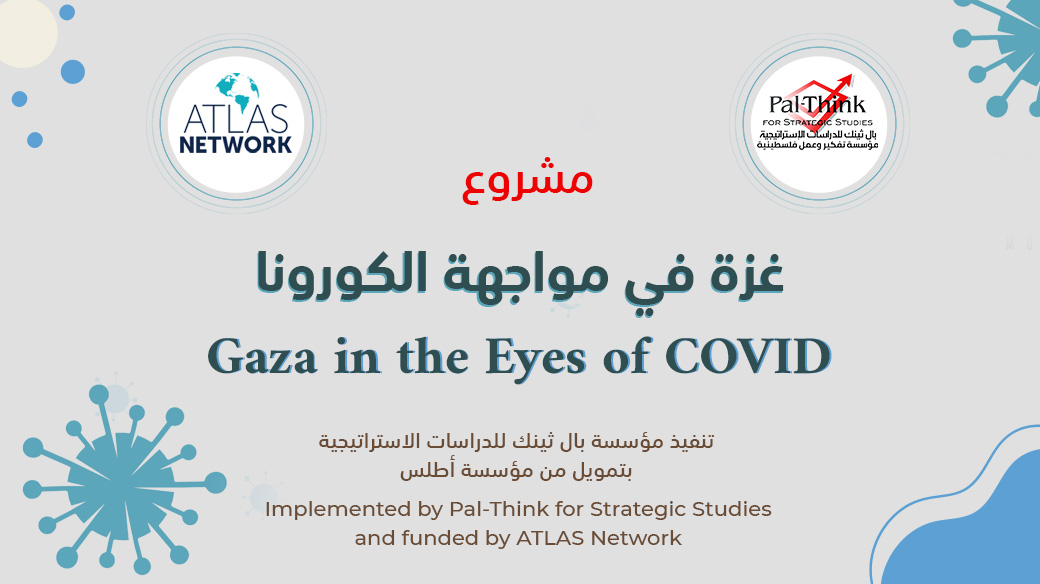 Gaza in the Eyes of COVID is a project implemented by Pal-Think for Strategic Studies based in Gaza, Palestine and funded by ATLAS Network. Pal-Think launches a radio program within the activities of the project. The program consists of 10 episodes each discussing the consequences of the virus on the Strip's different sectors.
In this episode, Pal-Think hosted Dr. Muhammad Abu Raya, Health Consultant, who spoke on how the Gaza Strip confronted the pandemic despite the deteriorating health infrastructure. The health sector of Gaza has been witnessing financial deficits, lack of medical supplies, and shortage of international cooperation.
Dr. Abu Raya stated that the practices of citizens can either contribute to the rise of the cases of COVID-19 or to the protection of the community. He pointed out that citizens must abide by the instructions declared by the Ministry of Health and they must commit to the lockdown procedures.
The doctor said that citizens ought to ensure that their mental and psychological health are stable to be able to cope with the virus adequately; saying that poor stress management can exacerbate the whole crisis, adding that people have been living in a state of despair because of the siege and now the virus and psychology affects the immunity system most needed to deal with the virus. The consultant emphasized that the virus is not that hazardous; however, it is fast spreading. He enunciated that flu is more dangerous than corona and the former causes more cases of deaths.
He also spoke that there is coordination between the West Bank and the Gaza Strip on the health sector. He stressed that the healthcare workers devote extra effort and are always at risk for the favor of rescuing others' souls.
Dr. Muhammad concluded that patients with chronic diseases, such as cancer, suffer more severely now due to that there is not yet a specialized hospital to contain them amid the current crisis and the health sector in Gaza is still in the waiting of funds to build specialized hospitals.