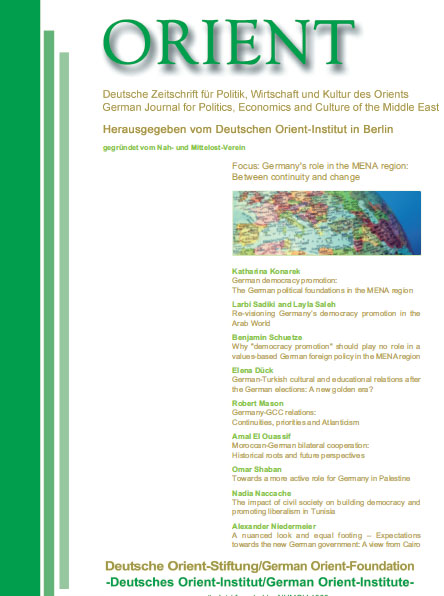 Introduction
Germany is the largest economy in the European Union, with a GDP of USD 3.85t in 2020 according to the World Bank.1 It has no enemies and has good relations with almost all actors. In the context of the Middle East, it does not have a colonial history and has not been involved in any military conflict. Residents of the Arab region are generally appreciative of the positions taken by Germany in supporting justice and of its development orientation; the Syrian refugee issue is a strong example. It also has various strengths in terms of technology and creativity, a strong economy, advanced medical services, freedom of the press, women's rights, respect for human rights, literature and culture.
Germany is considered a democratic state committed to global values and Palestinians look to the Germans as an ambitious, warm, open, optimistic and hard-working people, desiring an enhanced and effective German role in solving the Palestinian-Israeli conflict.
The Palestinian leadership also believes so. Civil society believes in Germany's cumulative role towards society-building and achieving development. German institutions have supported this trend by providing funds to support the most needed sectors in Palestine.
Germany is also the most important partner for Israel after the United States, and for historical reasons Germany has a special relationship with Israel. As German chancellor Angela Merkel said a few years ago, "the security of the State of Israel is one of the foundations of German policy" in a clear recognition of this commitment.
Source: