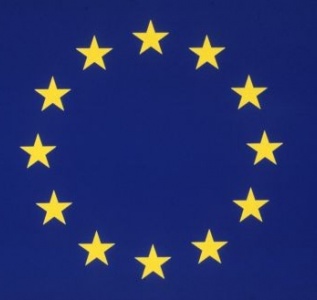 [highlight]Monday, November 19, 2012 Gaza[/highlight]
In an official statement released after Israel began bombarding the Gaza Strip, the High Representative for Foreign and Security Policy of the European Union, Catherine Ashton, held the "Hamas" movement and other Palestinian factions responsible for starting the current crisis with Israel with rocket attacks. The European Union, the statement added, supports Israel's right to defend itself.
The statement confirms what we have known all along: that the EU's position is no different from that of the U.S and the UK and is entirely in sync with Israel. Not only is its assessment grossly inaccurate and bereft of background, it fails to convey the situation on the ground. For what began the current cycle of escalation was Israel's assassination of a Hamas leader, Ahmed Jabari, and his companions just when they thought they were on the brink of signing a truce with Israel brokered by Egypt.
The statement is duplicitous in other ways. It ignores the huge imbalance of power between Israel and Gaza, stressing the former's right to defend itself, but disregarding the latters. It ignores the absolute right of an occupied people to resist the occupier, a right upheld under international law. It ignores the killing and maiming of dozens of civilians, many of them women, children and elderly. And it ignores the destruction of dozens of civilian buildings and infrastructure projects (many of them financed with EU funds.   Such civilian buildings as the Ministry of Youth and Sports, the Population Registry, with its historical documents dating back more than a century to the Ottoman era and the British Mandate.
The EU's position, in short, resembles that of a Cyclops. It looks with one eye but is blind to the reality.  Its imbalance weakens its credibility and undermines its claims to neutrality. It does nothing to promote a climate of regional peace and trust.  In the past, the Palestinian people greatly appreciated the EU's assistance with economic and cultural development. It looked to the European Union to play an influential role in the peace process. It still hopes that Europe might uphold international law, by enabling the Palestinian people to realize their own destiny in an independent state and free Gaza from its Israeli blockade.
At the very least, Palthink looks to EU members to revive the EU's neutrality in tackling the Israeli-Palestinian conflict.     The Arab Spring revolutions that erupted in much of the Arab world underscore the desire of Arab peoples for fairer and more democratic political systems. The EU should recognize that Palestinians share these desires, and to this end reactivate its political role in the Middle East committed help the Palestinian people to establish an independent integral and continuous state in Jerusalem and the West Bank and the Gaza Strip.  END