Articles and Studies
The adventure of teaching a short research methods course in Gaza: Personal reflections from a visit to Gaza, 14-19 October, 2014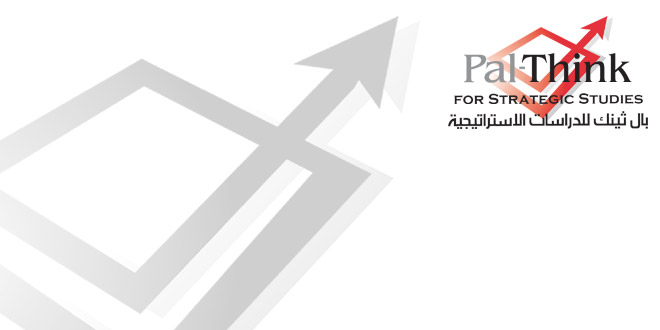 The adventure of teaching a short research methods course in Gaza
Personal reflections from a visit to Gaza, 14-19 October, 2014
By Michelle Pace.
'The idea is to put the Palestinians on a diet, but not to make them die of hunger.' Dov Weissglass, advisor to the Israeli Prime Minister in 2006
 By 12 September 2005 Israel withdrew its settlers from Gaza[1]. On 25 January 2006, the Palestinian Legislative Council elections, which were carried out according to international standards[2], were won by the Change and Reform block (Hamas). The parliamentary platform of the "Islamic Resistance Movement" won 74 seats, whilst Fatah, the (until then) leading secular Palestinian political party, won just 45 out of the 132 seats. The surprise result was a protest vote by the majority of Palestinians frustrated at the corruption, inefficiency and ineffectiveness of years of Fatah negotiations and diplomatic measures aimed at achieving statehood. At that time, I had Palestinian students back at Birmingham University who came to my office in despair claiming: "My family has never voted for any party other than Fatah. This time they voted for Hamas!"
 This decision led Gazans to be subjected to a siege by Israel because their vote was considered as "the wrong one" by the occupying power as well as the Middle East Quartet, composed of the US, Russia, UN and the EU. Future assistance to the PA was thereafter made conditional upon the future government's commitment to the recognition of the state of Israel, acceptance of previous agreements and non-violence. Since then, Gazans have been blockaded by land, sea and air by the Israeli army. This reality is what many observers have described as "the world's largest open air prison".[3] Let us be reminded that the Gaza Strip has a border with Egypt too and Egypt – as much as Israel – is also largely responsible for the siege, especially ever since the al-Sisi presidency.
 My first visit to Gaza took place in 2007 when I was the principal investigator on a British Academy project entitled "A 'Modern' Islamist Democracy? Perceptions of Democratisation in the Arab-Mediterranean world." The paperwork needed by the Israeli authorities prior to being granted permission for entry was quite laborious but I was then happy to be granted a day's entry, which enabled me to conduct some interviews with Hamas officials about their views on governance and democracy.[4] During my brief 2007 visit to Gaza, I did not have the opportunity to meet the people of Gaza so on my way back to Erez, the Israeli border crossing, I knew I would be back.
 I attempted to do so during 2010 for another research project I was working on and funded by the Economic and Social Research Council of the UK[5]. The plan was to give a number of training sessions for young Gazans, but I was denied entry by the Israeli authorities in Erez, explaining that my educational work was not a "humanitarian priority". I ended up having a long discussion with the official about how Israel defined "humanitarian" at the time and why they would want to exclude educational and democracy projects: quite an interesting conversation I must say, which of course did not change the fact that I was not able to enter the Gaza Strip. In the meantime, I had the opportunity to meet two Gazan young researchers during their respective studies at Exeter and Birmingham. The depth of our discussions struck me. How is it that in such constraining conditions Gaza produces some of the best inquisitive minds that I have come across throughout my academic life? As a matter of fact the Occupied Palestinian Territories have a very high adult literacy rate: 95.3 per cent, according to UNICEF.[6] It also has a surprising number of research institutions and universities (of which 49 Palestinian higher education institutions in the West Bank and Gaza Strip are relatively young; the oldest has only been in existence for 30 years).[7]
 In June 2014 I became aware of a visiting scholar fellowship supported by the German Heinrich Böll Foundation and the Gaza-based think tank Palthink in order to give an intensive research training workshop for a group of up to 12 junior researchers/ students in Gaza during August 2014. I was delighted that I was invited to come, however during this month Gazans were going through their third war in six years. The 2014 "Operation Protective Edge" was the most deadly to date and resulted in between 2,127 and 2,189 Gazans killed including 513 children and between 10,895 and 11,100 wounded. 66 Israeli soldiers, 5 Israeli civilians, including one child and one Thai civilian were killed and 469 Israeli soldiers and 261 Israeli civilians were injured[8].
 As I could not be in Gaza during this war, I expressed my reflections in writing[9]. This to me was not a moral maze. I was angry. Angry at Hamas officials who preached resistance while most of them were largely secure in their bunkers with their families while the Israeli army destroyed their family homes at the expense of the lives and livelihoods of the Gazan families living around them. I was angry at the EU as Israel's top trade partner and the biggest "aid donor" (or rather payer for the occupation). I was angry at the US administration for militarily supporting Israel and for its complicity in the killing of so many innocent Gazan lives. How could I as a decent international citizen focus my anger in a positive way? I patiently waited for the opportunity to visit Gaza, which finally happened in October.
 After arrival in Tel Aviv the journey started with spending a few extra hours in interrogation at Ben Gurion airport. My permit for Gaza was eventually issued on the evening of Monday 13th October. Early on Tuesday morning I took a taxi from Ramallah to Erez. While queuing to enter through passport control we were informed that Ban Ki Moon was entering through the VIP lounge so we had to wait[10]. It was interesting to note what a good mood all the Israeli soldiers at the Erez crossing were in, joking with Ki Moon's security guards and in general creating a climate at Erez that I had not seen before. Perhaps by sheer luck my entry was relatively smooth this time.
 After walking through the Erez terminal and a long fenced corridor into what looks like no man's land, but is in fact part of the buffer zone established by Israel, the smell of sewage soon became almost unbearable. While basic infrastructure such as the sewage system was hardly functioning before the war, additional damage was done during the latest war. There are currently two other checkpoints after Erez: one run by the West Bank PNA and the other one by the de-facto government established by Hamas. I could almost smell the aftermath of war and the complete devastation of Gaza. The taxi ride from the checkpoint area to Palthink was quite disturbing as we passed by utterly destroyed homes just because they happened to be close to the border, as the taxi drivers described to me. At Palthink for Strategic Studies I was warmly welcomed by the director Omar Shaban. He clearly looked distraught and explained to me Palthink's efforts aimed at offering youth in Gaza some sense of normality through the organization of regular public discussions, which encourage participants to build critical, constructive arguments. I felt really glad to be here. Finally I was ready to teach my short course in research methods.
 During the introductory session, I had the great opportunity to meet some of the best minds in Gaza. As all course participants introduced themselves I took detailed notes of their research backgrounds, their work experiences, their aims from this course and what their future plans were vis-à-vis further studies or work opportunities. For four full days we worked together as a group on building strong analytical skills and techniques for interviewing as a research method. We discussed students' PhD research proposals, the intricacies of a good proposal and simulated live interviews with key EU officials involved in the promised reconstruction of Gaza.
 As an educator nothing can be more rewarding than engaging with a group of young, talented, dedicated, inquisitive, critical minds from one of the most deprived areas in the world. Despite my past critical reflections on the role of NGOs in the occupied Palestinian territories, this time, I thought to myself, I am proud to be here through the Heinrich Böll Foundation and Palthink. This is where things matter and where things can truly change. Through education, education, education. Some of these participants were very keen to work on entrepreneurship as an innovative venue to change things despite the enormous constraints imposed on Gazan industries. One is a freelance journalist, another part of Aidwatch[11] set up to scrutinize the reconstruction pledges made by the so called international community since the 2008 Gaza war to date and to ensure that the priorities of the Gazan people are respected. Another participant is an Associate Professor at a local Gazan university. We were also joined by one of Palthink's own researchers.
 Participants at the Palthink and HBS training course discussed at length the challenges they face on a daily basis in regard to lack of mobility between Gaza and the West Bank. Such constraints limit their possibilities at grabbing new study and employment opportunities as well as knowledge sharing and transfer. Another major constraint that was repeatedly surfing in our debates was the lack of access to markets – Gazans are very limited in what they can export and what they can learn from other markets outside their territory. Not to mention that for Palestinian passport holders it is almost impossible to work in the broader Middle East and North African region. In spite of all the limitations imposed on these young people, I was faced on a daily basis with an enthusiastic cohort which made my stay such a rewarding one. The resilience, if not bravery, of these young people shows that despite the hardships of the blockade they are not on an "educational diet", while their thirst for knowledge is amazing.
 In the course of my conversations with these participants and Palthink staff team members I came to appreciate that Gazans and Palestinians in the Occupied Territories want and need economic independence – not aid dependency. The poor economic opportunities there (prolonged by the deliberately-punishing siege) are the main reason for those who want to leave (although by now,  some want to leave also because of the internal situation, oppression and the danger of a new war).
My on-the-ground experience in Gaza has made me realise that there is a real psychological sense of imprisonment and worldly isolation as a result of the siege, which affects widespread depression and eats away at people's hope and the future prospects for prosperity. The continuing besiegement policy proves that Israel and Egypt are the dominating external powers, and that the Palestinians are not in a symmetrical conflict with Israel, as they have no real means to change the status quo. Neither the 'consensus government' agreed upon by Fatah and Hamas, nor the de facto government in Gaza (Hamas) can do anything to lift the siege; it now cannot even help alleviate it since the underground smuggling tunnels into Egypt have almost all been destroyed by Egypt and Israel this summer. Despite calls by all major human rights and humanitarian organisations, the international community also failed to pressure towards ending the policy of siege.
 Having little hope in the official "peace process", which seems to have been buried quite a while ago, my hope remains in the strength of Gaza's youth and bright minds to stir the course in a new direction – one that is based on peaceful means and on education as a venue for ensuring that the rights of Palestinians – by far very long due – are secured once and for all.