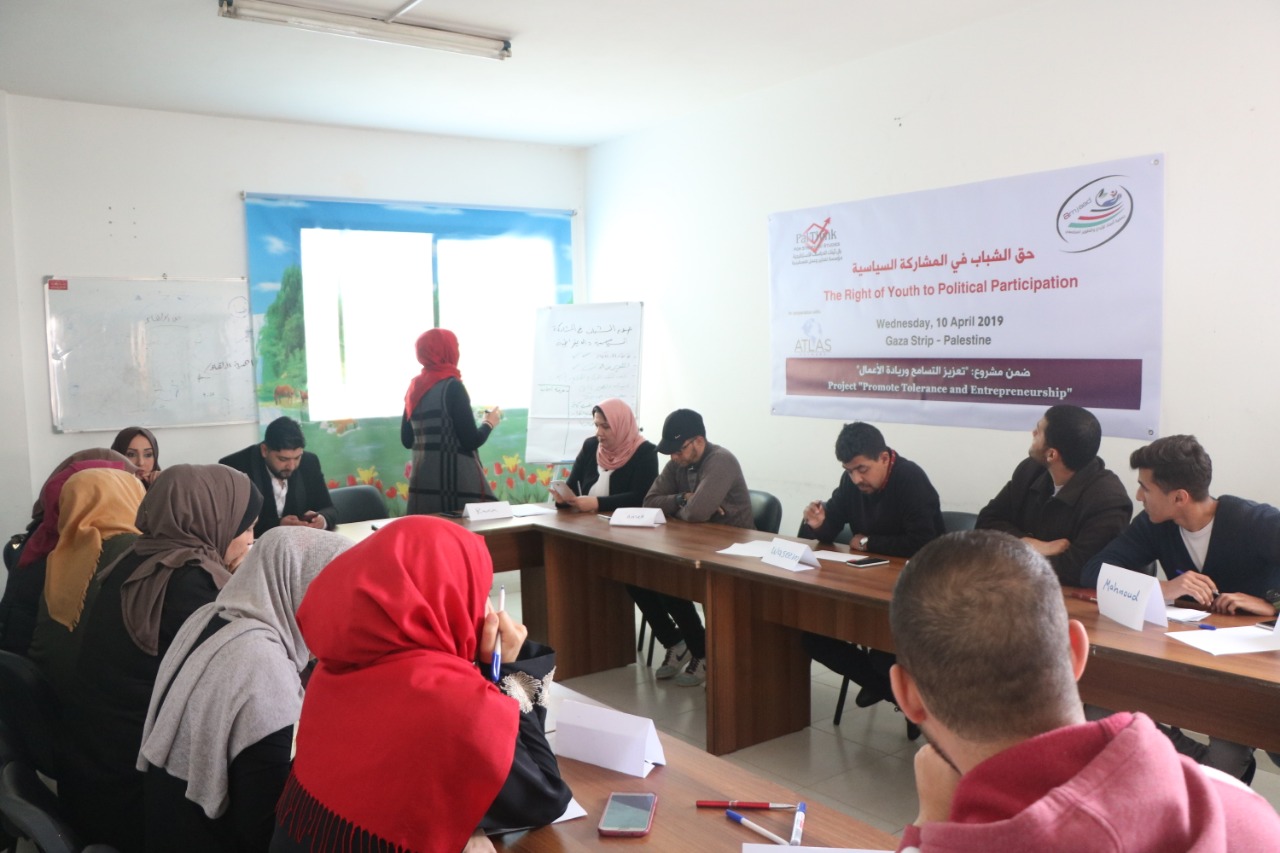 As part of "Promoting Tolerance and Entrepreneurship" project, Amjad Association for creativity and developments and Pal- Think for Strategic Studies have conducted lecture addressed "The Youth Right in Political Participation and Democracy " , targeting 36 young male and female from different areas from the Gaza Strip .
The lecture was held for many reasons  including : promoting the concepts of political participation among young people, raising awareness among young people about the importance of their participation in political life, developing the capacities of the participants in political participation, in addition to, promoting awareness among youth of laws that reflect their rights to political participation, raise awareness of the importance of identity, which is an entrance to democratic political participation, enable participants to raise debate on topics that affect their political reality, breaking the silence regarding the violations faced by young people in Palestinian society.
The lecture was delivered by the trainer Ms.Rana Abu Shaban ,who addressed many subjects related to, the concepts of political participation ,types and forms and levels  of political participation, mechanisms for youth participation in political life ,in addition to ,the laws which set the framework for the participation of the Palestinian community in political life .
At last , participants expressed their gratitude of the  lecture , since it enrich their knowledge and increase their awareness regarding democracy and political participation ,which they had no idea about since they graduate from specializations far away from politics .