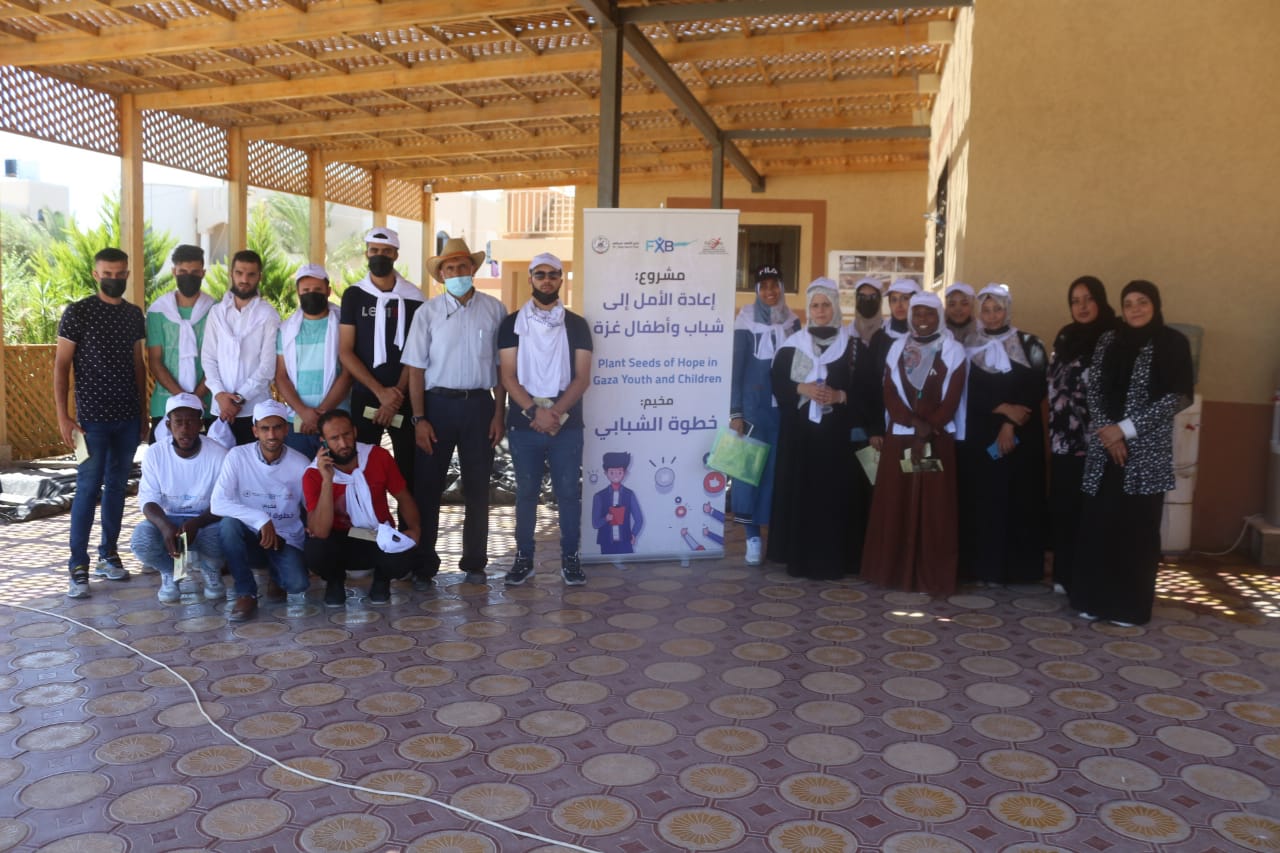 Al-Aqsa Sports Club, in partnership with Pal-Think for Strategic Studies and FXB, opened the "Youth Step" training camp, as part of the activities of the " Plant Seeds of Hope for the Youth and Children of Gaza" project, which aims to provide free spaces for Gazan youth psychological entertainment, especially as the project comes as an emergency response after the last attack on the Gaza Strip in May 2021.
The camp coordinator, Hadeel Haroun, welcomed the trainees, as she confirmed that the quality and distinction of this camp lies in its targeting of young people, as they are the pillar of society and the most influential group, and they are the group that must be supported in the first place to re-energize their enthusiasm and positive energy and their willingness to play their role towards society.
The camp targets child caregivers, most of whom work as facilitators of psychological support sessions with children to prepare them physically and psychologically to carry out community work that would contribute to creating real positive change.
In his turn, Mr. Taher Al-Assar, a member of the Board of Directors, thanked Pal-Think and FXB for the cooperation and hoped that there would be more cooperation in the future and that Al-Aqsa Club always served all groups and that they were supportive of it.
In her turn, Mrs. Sally Al-Sammak, project coordinator at Pal-Think, thanked the participants and added that young people should have hope and get out of the pressures they are going through in light of these difficult times and crises and that they have to work hard to build their future.
the activities of the first day started with the introductory games for the participants, and then the discussion about the camp's goal, the following activities, and how to work to come up with a community initiative in which different groups participate.
It is worth mentioning that the camp's activities will last for five days, punctuated by recreational and coexistence activities, instilling the values ​​and concepts of volunteering and leading community initiatives. Musical segments and presentations for the talents of the participating youth will also be performed, in addition to self-care activities through psychological and social support and a visit to archaeological sites. Finally, the camp will conclude with a day of coexistence; It brings together participants from all partner institutions, and this supports interaction and exchange of experiences.