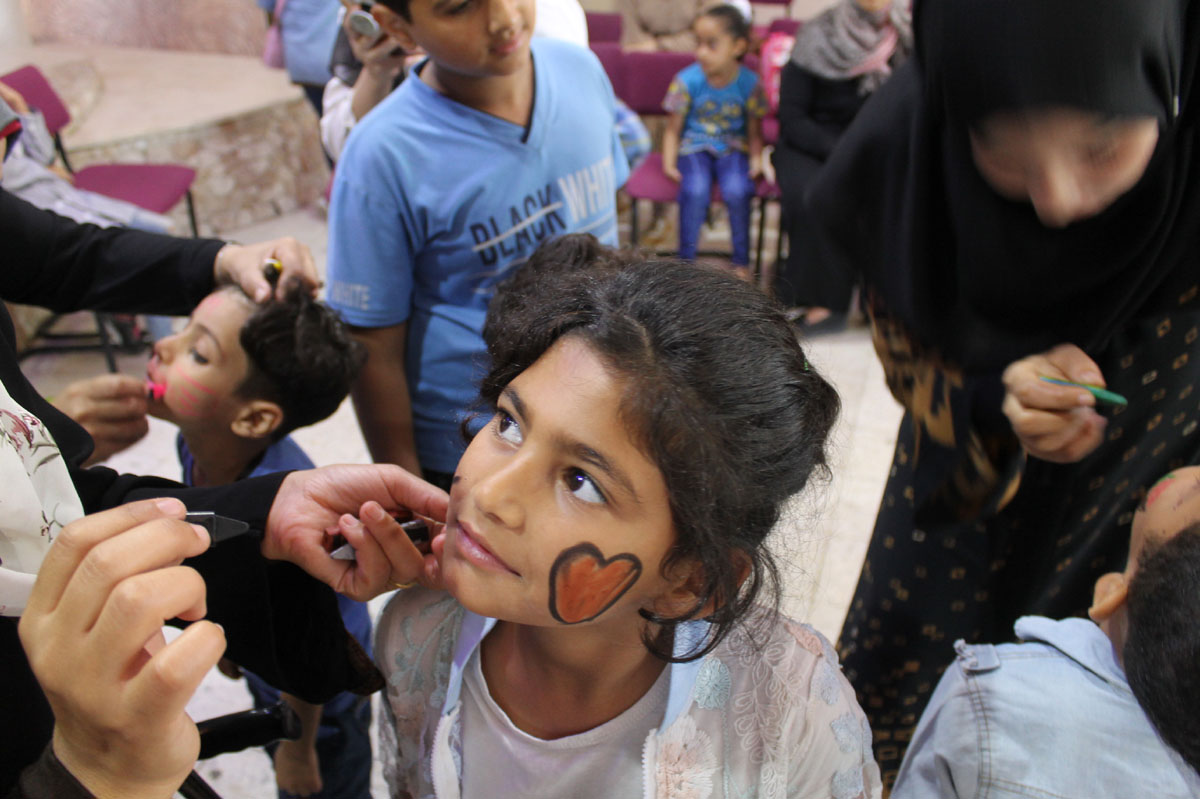 The Palestinian Society for Development and Heritage Protection completed "Zawaia" initiative activities as part of the second phase of the training camp (We Live with Hope) in partnership with Pal-Think for Strategic Studies and FXB. This comes as a part of the project's activities: "Plant Seeds of Hope in Gaza Youth and Children"
The initiative targeted children, mothers and those who had been subjected to excessive violence during the recent aggression on Gaza. Several activities were carried out with the participation of young people team who got the training through the initiative's training camp. The initiative included three days of activities and various events at open and distinctive venues such as the  garden, the Open Theatre at Beit Lahia and Al-gazlan Kindergarten at Beit Hanoun. It's worthy saying that the initiative had a positive and effective impact on discharging children and mothers' negative energy and stress.
Ms. Basma Ibrahim, the project coordinator, confirmed on the importance of making children and mothers pleased, entertained and working to provide psychological support to them after facing conflicts, disasters and negative events in their lives. She also assured their need for capacity-building and access to education and health as humanitarian services to build their future and their right to have a quiet life and achieve civil peace. Further, she highlights the importance of the youth voluntary role in implementing these activities with the society institutions as they are the future leaders and role models for future generations. According to that she explained the significant of this initiative as it cares to focus on the entertainment activities: painting, coloring murals, big dolls, dabka, and puppet theater to document the Palestinian's national heritage as well as the cultural competitions and literary spots of poetry and songs that have been positively reflected in the joy and happiness of children and mothers in changing their perception of a more happy and positive future.
Moreover, his initiative has an impact on empowering young people's communication and outreach, leadership skills, teamwork and self-confidence. That gives them successful life skills enabling them to communicate positively and have a leading role in their communities therefore supporting children's lives to build qualified generations capable of living with hope and positive energies and to develop constructive and ambitious behavior.