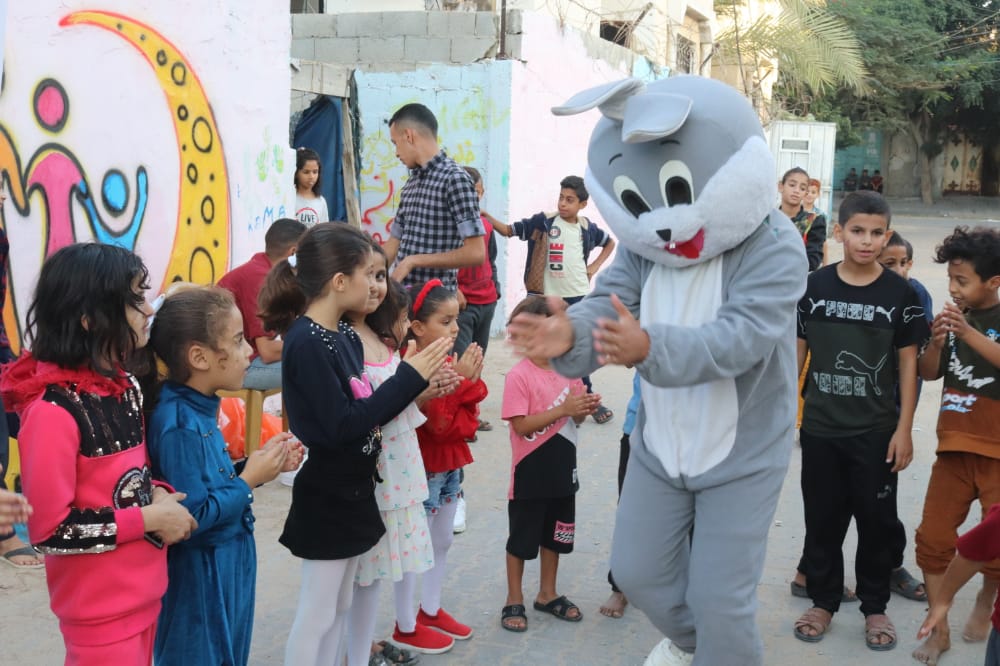 Al-Aqsa Sports Club, in partnership with Pal-Think and FXB, has concluded the "Our Colorful Neighborhood" initiative as part of the project "Plant Seeds of Hope in Gaza Youth and Children" which aims to provide free space for Gazans youth to psychologically discharge and entertain.
It aimed to contribute in the post-war psychological discharge for children with the participation of their parents by some activities. It included: coloring a neighborhood of the new camp area, and painting of murals with the help of the parents, young people and boys who expressed their happiness in participating in this activity, which is the first of its kind in the region. It created an atmosphere of affection and cooperation among the population. There was also a recreation day for the people of the region with the participation of a number of volunteers from Al-Aqsa Sports Club that held sports competitions, dabka, and drawing on children's faces.
In addition, there was a setup of sports marathon "Life is Hope" in which 60 children participated. It was launched from the entrance of Al-Zahra city to the University of Palestine. A recreation day was also organized for a number of children and their mothers at Karamesh Park to contribute in painting the smile on their faces. Mothers expressed their pleasure in participating with their children in the recreational activities. As it created an atmosphere of fun and joy with their children sharing group games and competitions.