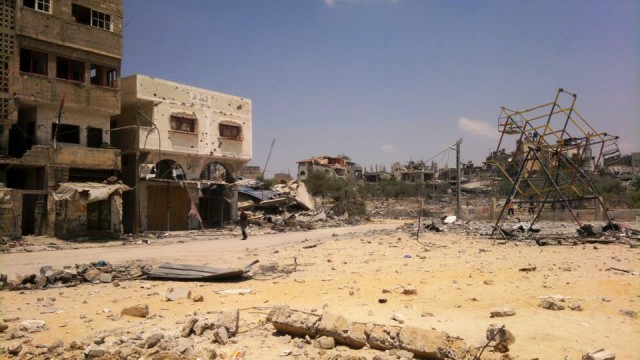 By: Bahaa Eddin Al-Dahoudi
Besides experiencing three destructive wars in less than ten years – Operation Cast Lead, Operation Pillar of Defense, and Operation Protective Edge – the Gaza Strip has suffered since 2007 from two unprecedented major political events that affect both the lives and future aspirations of the Palestinians: the Israeli blockade and internal division.
The Gaza Strip, now in its seventh year under Israeli blockade, remains isolated from the outside world. The blockade affects many fields including education, business, the environment, technology, and culture. What is more, there is the internal Palestinian division which has further exacerbated the situation. The political and social division among the two largest Palestinian factions, Fatah and Hamas, has led to declines in many areas.
Read_more: http://www.cipe.org/blog/2015/03/23/the-gaza-strip-today-the-challenges-and-potential/#.VRP-jPyUeSo