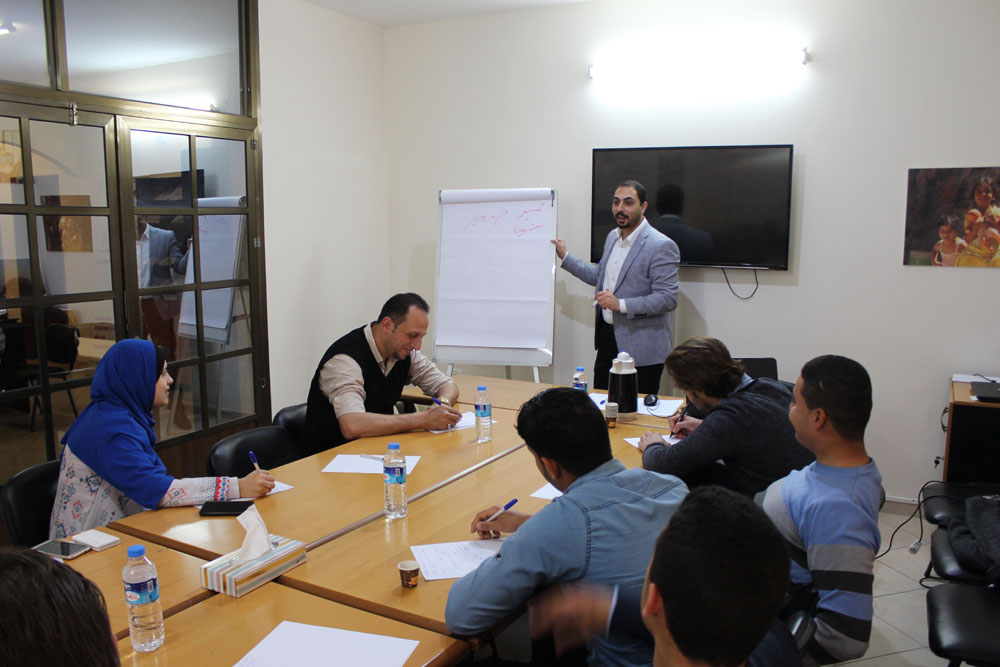 Pal-Think for Strategic Studies has concluded a training entitled "Integrity, Transparency and Accountability " , for 20 university student and graduates from  different areas from Gaza Strip. The training was implemented within the framework "Promoting Tolerance and Entrepreneurship", a project which Pal-Think has launched in cooperation with Atlas Network.
The training was delivered by The Lawyer and legal consultant Mr.Bakr Al Turkmani as he initiated by talking about  the reality of corruption in Palestine in various sectors, why it exist, its consequences. He also talked about anti-corruption mechanisms and how important to learn about and implement the United Nations Convention against Corruption.
During training participants were introduced to the definition of corruption, the points that should be included in any definition of corruption, the concept of financial and administrative corruption and the difference between them. Mr.Bakr also discussed and explained in details, the forms of corruption which includes bribery, cronyism, favoritism, moderation, looting of public money, the abuse of public office for personal gain, in addition to the difference between corruption and the suspicion of corruption.
The last part of training addressed  the concept of integrity, transparency, accountability, the indicators of each ,in addition to the legal system to combat corruption in Palestine, where many laws were brought to discussion such as the illegal gain law, the law of financial and administrative Control, the penal law and groups subjected to this law .
Participants were active and highly interested during training ,as Mr.Bakr engaged them in two activities, the first regarding the classification of forms of corruption, and another activity related to the classification of indicators of integrity, transparency and accountability .
In conclusion discussion was opened, as Mr. Baker brought examples from the Palestinian reality regarding models of corruption and how they were addressed and eliminated.