Current Project
Programs
Lecture "The Right to Peaceful Assembly and its Relationship to the Concepts of Democracy and Human Rights"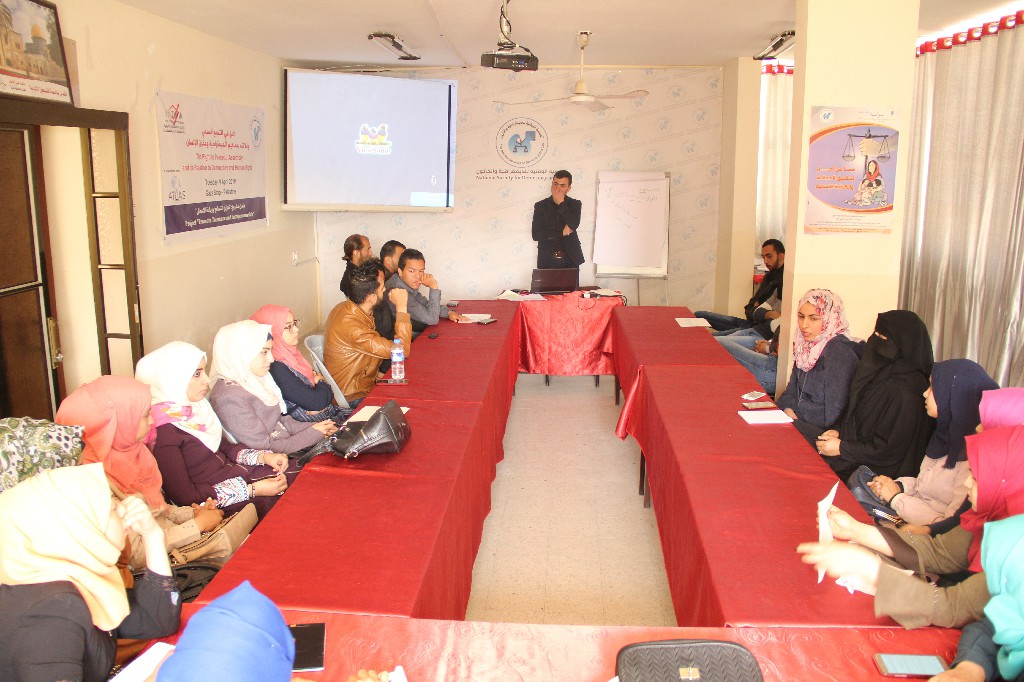 In cooperation with the National Association for Democracy – Rafah City, Pal- Think for Strategic Studies held a lecture regarding "The Right to Peaceful Assembly and its Relation to the Concepts of Democracy and Human Rights", as part of "Promoting Tolerance and Entrepreneurship" project, in the presence of a group of young males and females from different specialization from Rafah City.
Opened the lecture ,the Lawyer Mr. Bilal Al Najar, as he welcomed participants and introduced them to  the activities and goals of Pal-Think Institution. He also introduced the National Association for Democracy, and highlighted its main programs it operates, emphasizing that such meeting comes within the framework of continuous cooperation between the two institutions, to strengthen the capacity of young people in the field of democracy and human rights.
The meeting addressed democracy and human rights in details .First, Mr. Bilal talked about human rights concept, characteristics, principles ,components ,as well as, the relationship between human rights and the right to a peaceful assembly, the nature of the right of a peaceful assembly, its procedures of organizing, and the legal framework governing this right .
Furthermore, he addressed democracy, its concepts ,purpose ,forms ,the main obstacles that may hinder the exercise of democracy, in addition to, the  laws that confirmed such principle in the Palestinian legislation and international human law.
The meeting witnessed an active participation through engaging youth in discussion ,receiving their questions and answering them by the meeting trainer.