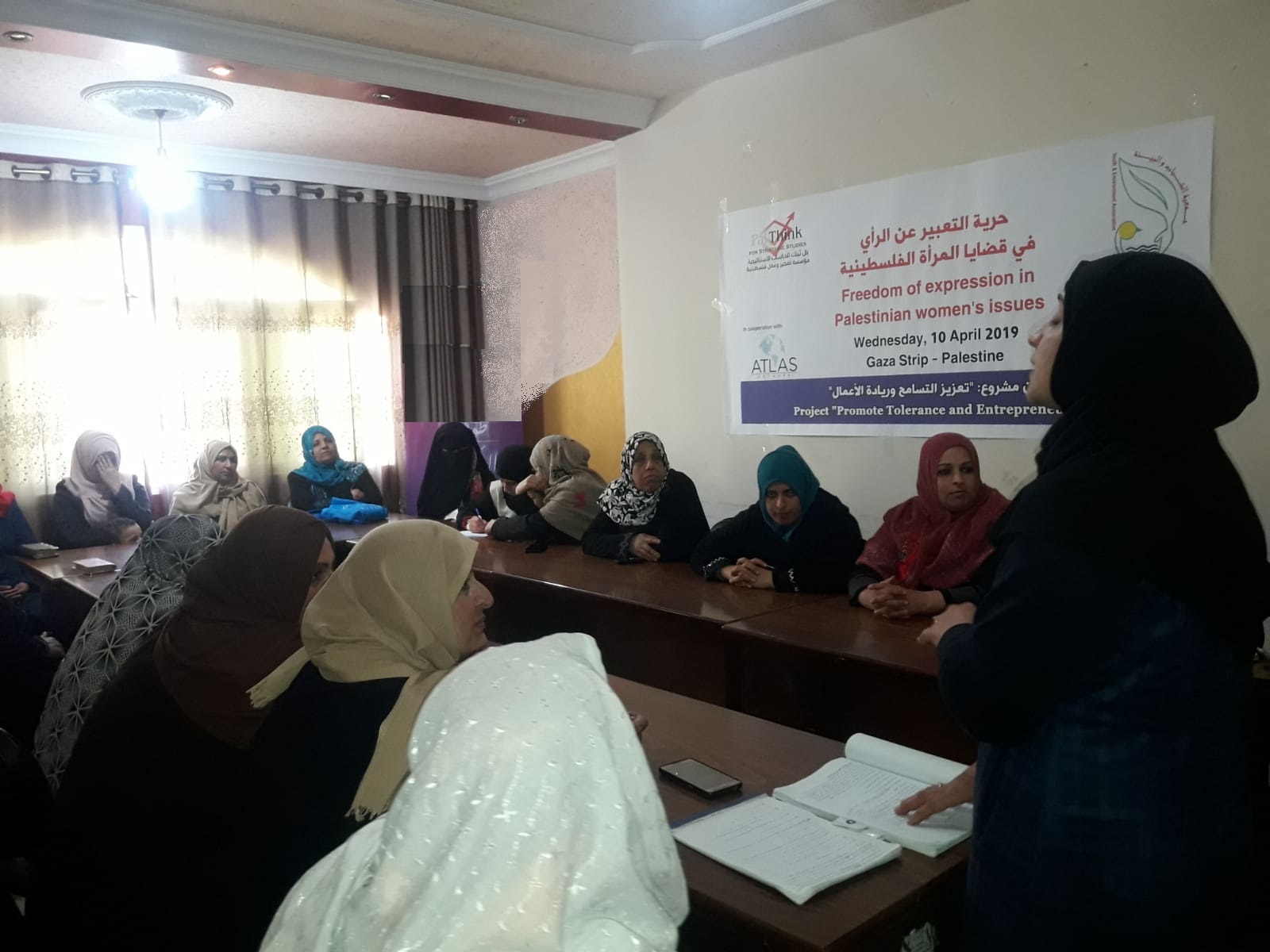 Youth and Environment Association in cooperation with Pal-Think for Strategic Studies, have held a lecture entitled" The Freedom of Expression of Opinion on the Issues of the Palestinian Women", as part of "Promoting Tolerance and Entrepreneurship" Project. 25 women and  young female graduates from different specialties attended this lecture, that aimed to shed light on women's rights stemming from human rights, addressing a set of laws on the freedom of opinion and expression on issues of human rights violations in general, and women in particular. In addition to addressing community development and education on issues of violence, development, equality and peace.
The lecture was delivered by the Legal Lawyer Ms. Fedaa Al Buhasi , who spoke about women's rights related to all aspects of life , including their right to work, education, freedom, decision-making etc. Ms. Fedaa also focused on women's right to express their views, which considered  one of the important rights for women, as  they will be able to embrace opinions without compulsion, expressing them in multiple ways without threats and external obstacles.
In conclusion , discussion came out with some recommendations  such as :the need to promote the freedom of opinion , expression, equality and peace within the Palestinian society ,and to refrain from suppressing freedoms ,the need to intensify the joint discussion sessions and, raise awareness about the legal issues related to women.