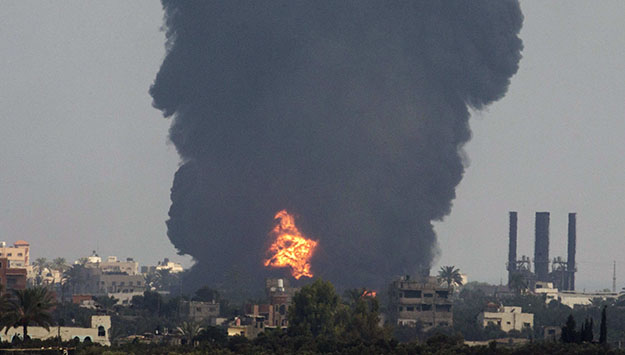 By: Omar Shaban
 With the exception of the extremely slow reconstruction process of what was destroyed
during the last Israel-Gaza war in the summer of 2014, the conditions that preceded that war remain in place. The Palestinian reconciliation process remains cosmetic, negotiations for a truce between Israel and Hamas that were supposed to resume under Egyptian auspices have stalled, and humanitarian conditions in Gaza are becoming increasingly dire. Without improvement on any of these issues, the risks for a new round of fighting remain high. Mobilization and preparation by Hamas and Israel for a new round of war are indeed gathering pace.
Over the past months, the Israeli government continued to claim Hamas was upgrading its military capabilities, most notably by building attack tunnels under the border with Israel. In early May 2016, Israel said it uncovered a tunnel running from Gaza into its territory, considering this a declaration of war by Hamas.
On the other hand, Hamas continued to threaten escalation if the blockade on Gaza was not lifted. Among dozens of statements in this context, one made by al-Qassem Brigades, the military wing of Hamas, said the situation in Gaza would not remain calm for long, and would "explode" if the blockade was not ended.
In a related significant development, a Palestinian blew himself up on an Israeli bus on April 18, 2016 in Jerusalem, marking a new development in the context of the wave of Palestinian-Israeli violence in Jerusalem and areas of the West Bank since October 2015. Hamas said the bomber 'Abu Srour' was one of its members, raising serious concerns regarding a repetition of the scenario that paved the way for the 2014 war in Gaza. At the time, three Israeli settlers had been found dead, on June 30, 2014 in the Hebron area of the West Bank, 18 days after they had disappeared. The incident was a direct cause of the war of summer 2014.
Read full article:
http://www.mei.edu/content/article/new-gaza-war-inevitable-without-international-action