Youth
Youth Coalition Holds First English Club Meeting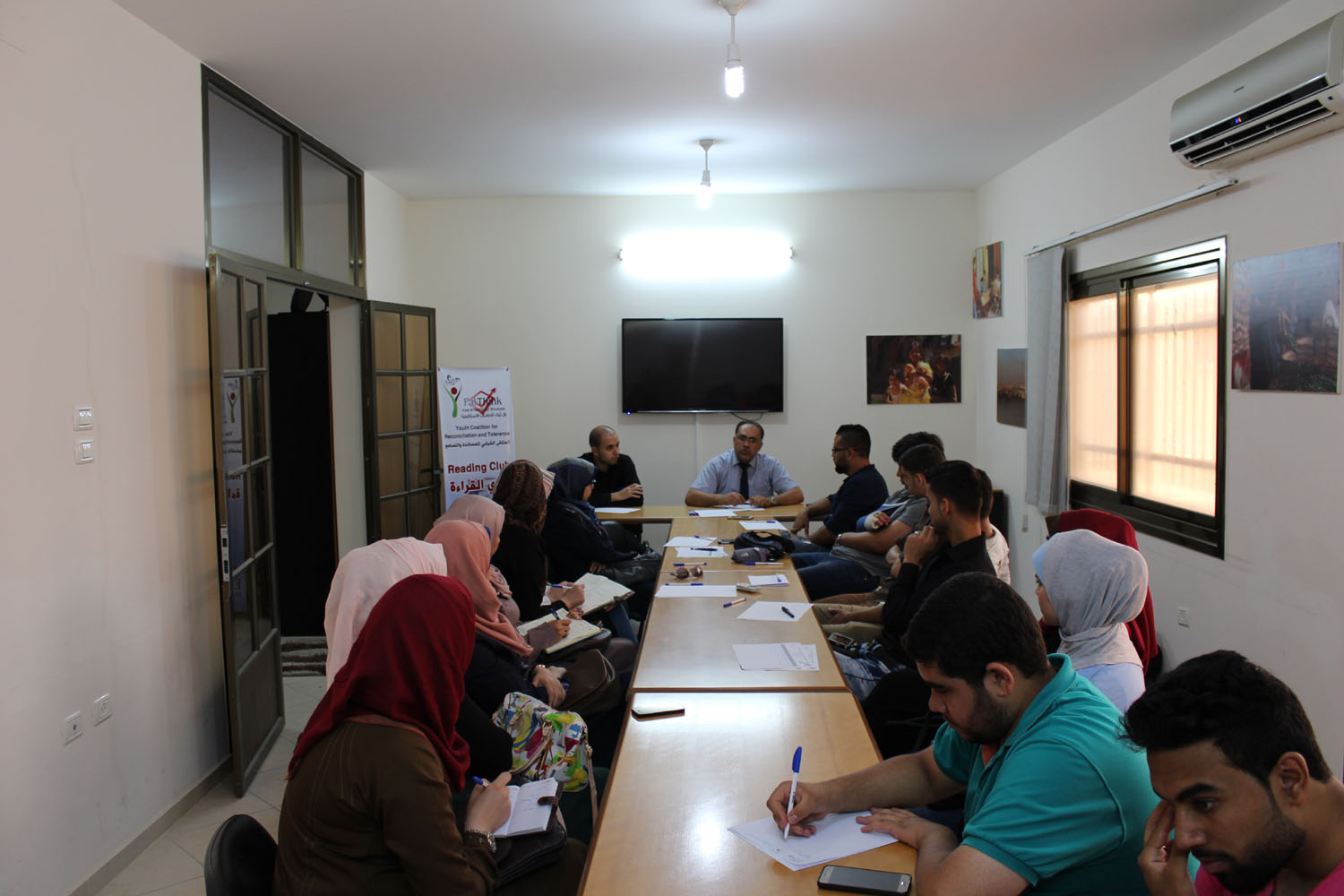 Gaza – 15/6/2016: In the kick off meeting of the reading club – one of the activities implemented by the Youth Coalition for Reconciliation and Tolerance (YCRT) of Pal-think – Dr. Mosheer Amer, Public Relations Head and Prof of Linguistics and Discourse Analysis at the IUG, along with many students from different universities in Gaza were gently invited to attend the club. The Coordinator of YCRT, Abdalrahim AbuWarda, opened the meeting by introducing Pal-Think as an independent organization with its enriching projects. He then stated the goals and activities of YRCT. He moreover presented the English Reading Club and its main objectives which considerably revolve around developing the English language skills for youth and enhancing their abilities in communicating with the outside world through reading articles, books and watching videos about political and historical issues and life stories of influential figures.
For his part, Dr. Mosheer discussed the importance of reading and speaking as well as writing in English language to transfer ideas and questions to the outside world.  He revealed his experience to the youth about the English reading club he used to attend back then. He also talked about how he began by small groups including friends and colleagues, which had a substantial impact on increasing his passion and association with the language. He showed the significance of such clubs in developing the skills of reading and writing. He further advised the attendants to read books and ideas contradicts with their thoughts and beliefs so that they would experience a kind of critical reading.
Finally, Dr. Mosheer suggested that youth must continue doing such activities; besides, he encouraged them to look for the right author to read for. Therefore, youth can benefit the most from their way of writing and thinking. He, lastly, thanked everyone contributing in the establishment of this club.