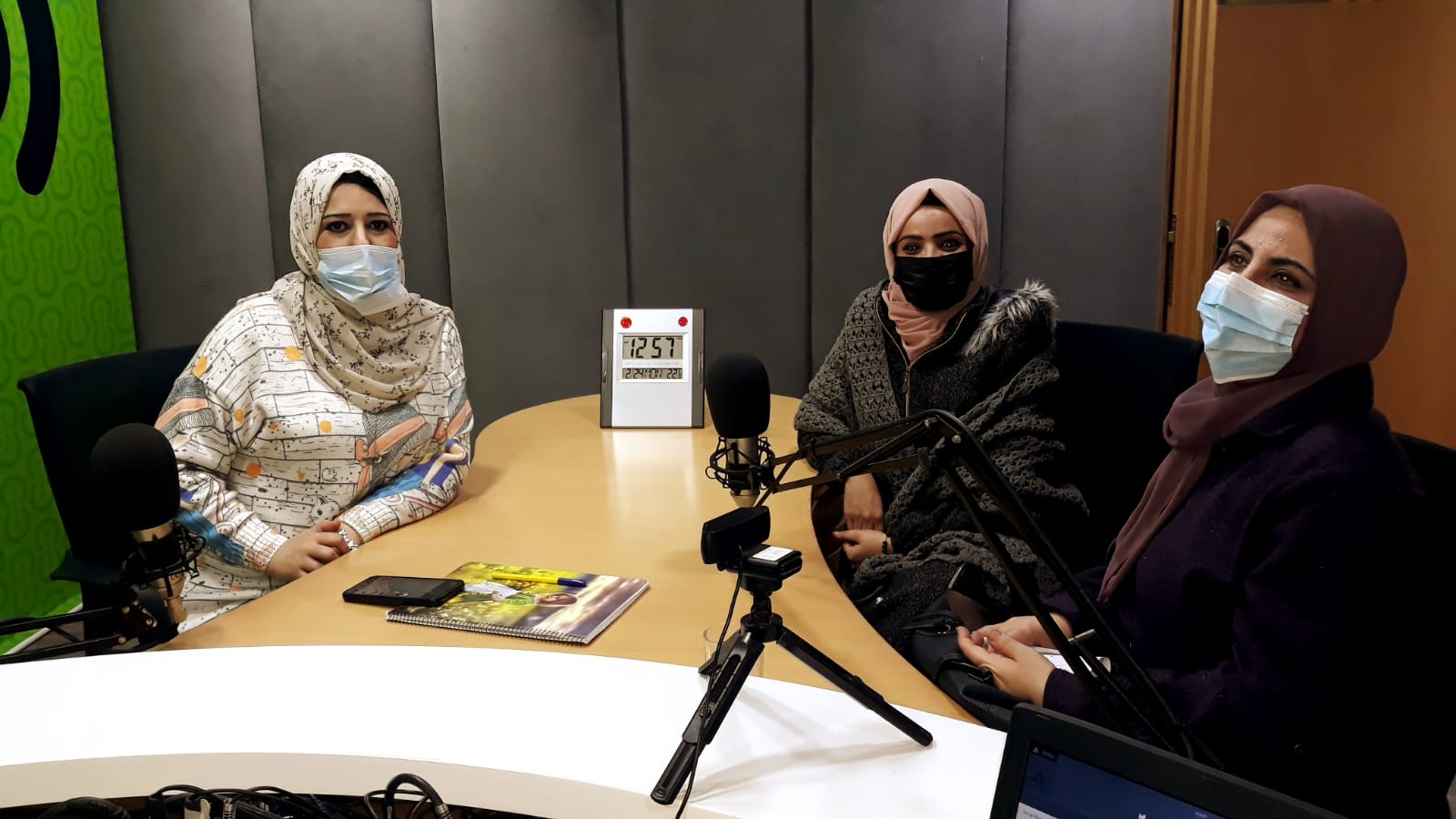 How can young women's leaders be created? What is the role of youth in civil society organizations? And where are the non – governmental organizations (NGOs) that created young leadership? These questions were answered in a research paper discussed during youth creativity radio program, within the Young Gender- Equality Research Chapter's project. It is worth noting that this project is carried out by Pal-Think for Strategic Studies, and funded by the Government of Canada.
At the beginning of her intervention, the activist and journalist Hedayaa Shimon emphasized the role of NGOs over the past decades in development work.  Then she added that the Palestinian internal conflict with its complex political reality had weakened the work of NGOs, resulting in scarce opportunities for young people in all areas.
Ms Shimon pointed out that men worked in NGOs more than women who faced difficulties that differ from men's and need women to express.
She concluded by saying that the concept of political participation must be rooted in young people.  she further stressed that many took advantage of small opportunities and built themselves.
The researcher, Ms Heba Sabri said that the title of the paper was Mechanisms for Enhancing Young Women's Access to Leadership Positions in Non-Governmental Organizations and aimed to highlight the reality of young women in NGOs and enhance their access to leadership skills that empower their active participation in leadership positions
She added that although the proportion of young people in Palestinian society between the ages of 18 and 29 is about 22%, there is a marked absence of young women in leadership positions and high-ranking positions at the political, social, economic and cultural levels. It is worth saying that Sabri reviewed the views of many young women in her paper.
How, however, can young women's leaders be created, the researcher argues that responsibility lies primarily with the educational institution because it is inflexible and it does not contain the tools and methods which needed to refine personal skills. Besides, the challenge is with young women themselves, as many fear facing societies and it affects how to see themselves; it even might make them think that they are non-eligible. Plus, the role of the institutions that care for young people and their requirements.
Sabri also noted that NGOs are seen as not providing sufficient leadership development activities for young people, nor as giving more space to young people to participate in their leadership. She emphasised that they find that there are great challenges ahead. For instance, the Palestinian internal conflict.
She also stressed that the absence of young women leaders in NGOs was due to the lack of educational leadership programmes for young women and the lack of real opportunities for young women leaders. As well as, the weak democratic structure in civil society institutions and these organizations subject to the terms of the financiers.
She further pointed out that NGOs must therefore adopt mechanisms to promote young women's access to leadership positions in Palestinian society. For instance, they should increase the educational leadership programmes targeting and empowering young women. Besides, the need for effective networking and coordination among civil society institutions and their economic and social empowerment through the support of young ideas and projects. As well as, their participation in the development of programmes and training.
The researcher concluded that there was a clear marginalization in the participation of young women in leadership positions in NGOs that faced a range of challenges and obstacles that restricted their major interaction with young people in general.
She also concluded with recommendations, the most important of which was the need to end the Palestinian internal conflict and to increase the effectiveness of leadership programmes and social skills to enhance the role of youth.
"The designations employed and the representation of material in this program do not imply the expression of any opinion whatsoever on the part of the Government of Canada."