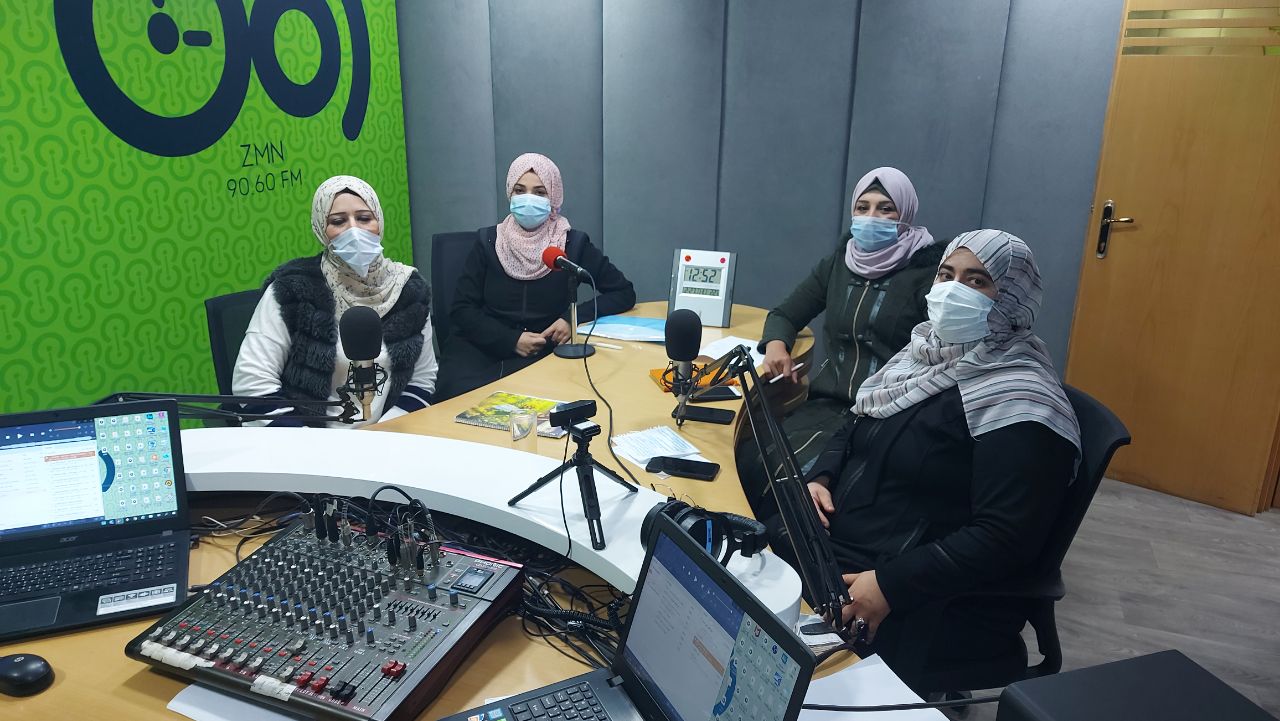 The Researcher Areej Jread said that social stereotypes and the pay gap between men and women are the main challenges facing Palestinian women vocational work. It is worth noting that she said that during a discussion of a research paper she wrote with another researcher, Ms Haneen Al-Amassi, about women's vocational work, during youth creativity radio program.  This was within the Young Gender- Equality Research Chapter project, that is implemented by Pal-Think for Strategic Studies with funding from the Government of Canada.
She also added that the greatest obstacle to women's work is the prevailing stereotype and the extent to which women accept the idea of confronting and withstanding them. As well as, she stressed the economic situation as another obstacle that may cause the woman to fail, including the pay gap, as compared to her efforts and hours spent working, leading to a thought of a resign. 
In turn, the Project Coordinator of the Association of Women University Graduates, Ms Ashfaq Rahmi, pointed out that women's majors on Gaza Strip are very limited, although women outnumber men.
She also said that by the time the society will allow and accept women's work, but women must work to impose themselves. Plus, she pointed out that the mainstream of society changes if women succeed in vocational work.
Rahmi stressed that the status of vocational subjects as school curricula would change society's perception of women. She also called on civil society institutions to advocacy and lobbying on such an important issue.
For her part, the researcher, Ms Haneen Al-Amassi, said that the paper's main objective was to highlight the gap between the traditional role and the new role that women represent outside the home.
She also reviewed successful experiences of women in their work, such as the engineer Majd Al – Mashrawi who runs a company that aims to generate electricity by converting sun rays into electrical energy by the use of solar panels.  In addition to, Salma Al – Najjar, who works at a gas station. As well as, Ms Huda Khatab who is the first woman to open a cell phone shop in Gaza. Plus, Ms Ruba Abu Eleish who runs a bakery.
As for the mechanisms to overcome the challenges facing women in vocational work, Al-Amassi said that they need educational programmes to aware the community to the vocational work of women through all forms of information, including radio, television, social media and awareness-raising courses. As well as, improving the working conditions of women through the development of social and health insurance systems, and providing financial and moral support to women working in professions.
"The designations employed and the representation of material in this program do not imply the expression of any opinion whatsoever on the part of the Government of Canada."