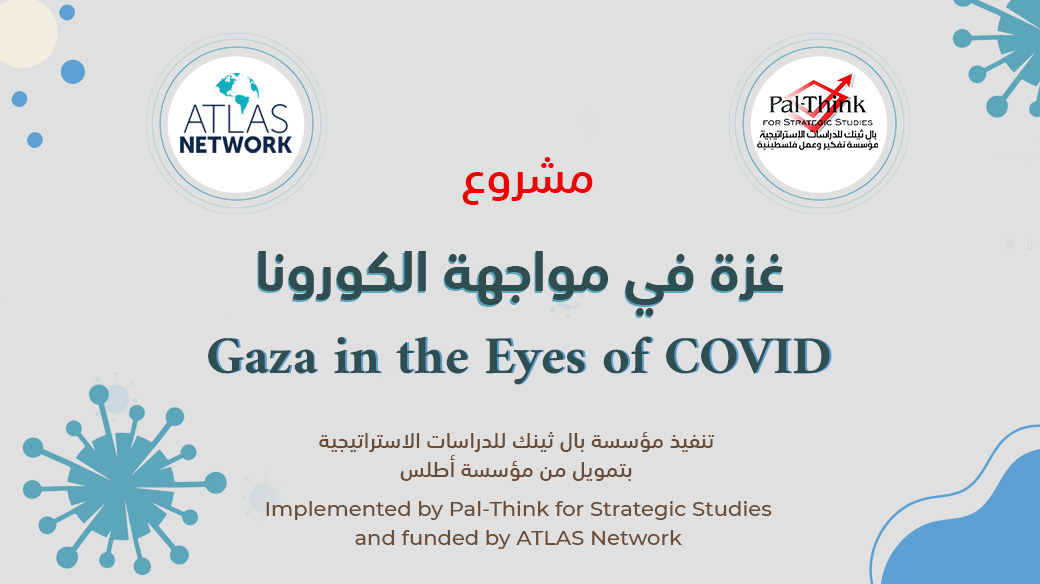 Pal-Think for Strategic Studies, within the Gaza in the Eyes of COVID-19 project funded by ATLAS Network, organized a significant radio episode on the effects of COVID-19 on the tourism sector.
Mr. Mouyeen Abu Alkhair, Member of the Board of Directors of Tourist Hotels and Restaurants, was hosted to discuss the consequences of the lockdown instituted since the late of August 2020, on the tourism sector, tourism activities, and the nature of work in restaurants.
Throughout the episode, Mr. Abu Alkhair talked about the financial situation of restaurant owners, how they have been facing it, reality of cooperation between organizations working in tourism, and losses incurred. Following, stress was put on the national, humanitarian and social role that owners of tourism facilities have played since the beginning of the pandemic in transitioning their facilities into quarantine centers.
Mr. Mouyeen also highlighted how workers in hotels and coffee houses were negatively affected when the local authorities announced the lockdown, referring that about 7000 workers lost their jobs. Both government and owners of the facilities allocated financial support for workers who became jobless and whose working hours and wages were lowered. Furthermore, the episode focused on the vision of local authorities in enhancing the work of this sector.
Mr. Mouin Abokheir noted that governmental organizations, specifically the Ministry of Economy, Tourism and Labor, must bear responsibility for tourism facilities and their workers because they suffered high losses due to the closure and limited working hours. In conclusion, he mentioned numbers and statistics for radio listeners about the tourism sector and restaurants' losses.