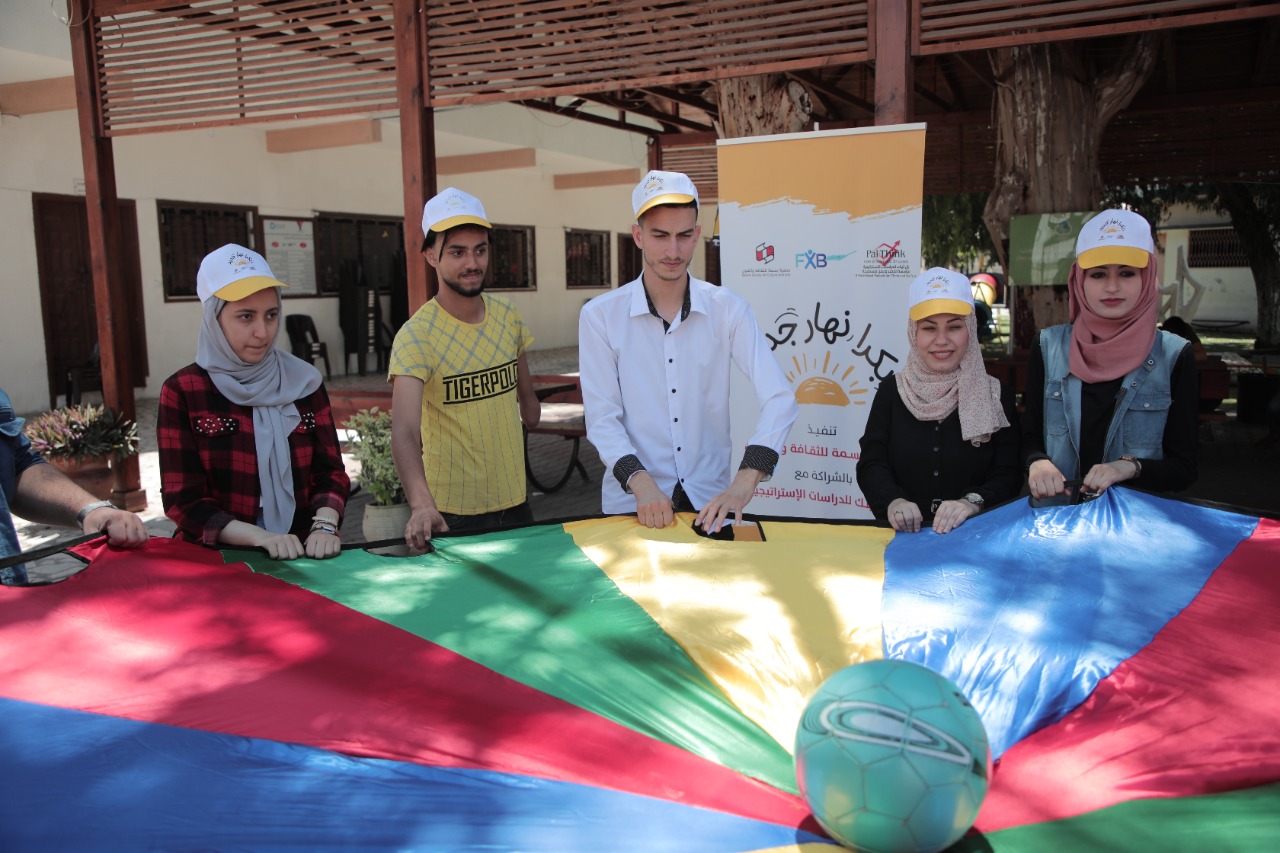 Basma Association for Culture and Arts, in partnership with Pal-Think for Strategic Studies and FXB, opens its training camp "Tomorrow is a New Day", as part of the activities of the "Plant Seeds of Hope in Gaza Youth and Children" project which aims to provide free spaces for Gazan youth for psychological entertainment, especially as the project comes as a response emergency after the last attack on the Gaza Strip in May 2021.
The camp coordinator Rania Al-Shurihi, after welcoming the attendees, she confirmed that the quality and distinction of this camp lies in its targeting of youth in the first place, as they are the backbone of society and the group most bearing the psychological pressures resulting from the political and economic conditions that the strip is going through from wars, unemployment, division, and others. They are in real and urgent need of such activities that contribute to recharging their positive energy and societal readiness. This camp, which targeted young people, most of whom work as facilitators of psychological support sessions with children, is a real outlet for their psychological discharge, as well as an opportunity to prepare them physically and psychologically for voluntary work to lead community initiatives and actions that will contribute to creating positive change in the future.
It was mentioned that the activities of the camp will continue for five days, and it includes recreational activities, and simulation of voluntary work concepts and leadership of community initiatives. It will also address applications in play as a means of psychosocial support in times of crises and emergencies, and a workshop to manufacture dolls to be used in a puppet theater that targets children in areas which affected by the last attack and in shelter centers. Finally, the camp will conclude with a day of coexistence that brings together participants from all partner institutions.This, in turn, enhances the role of youth in leading community work and rebuilding it.