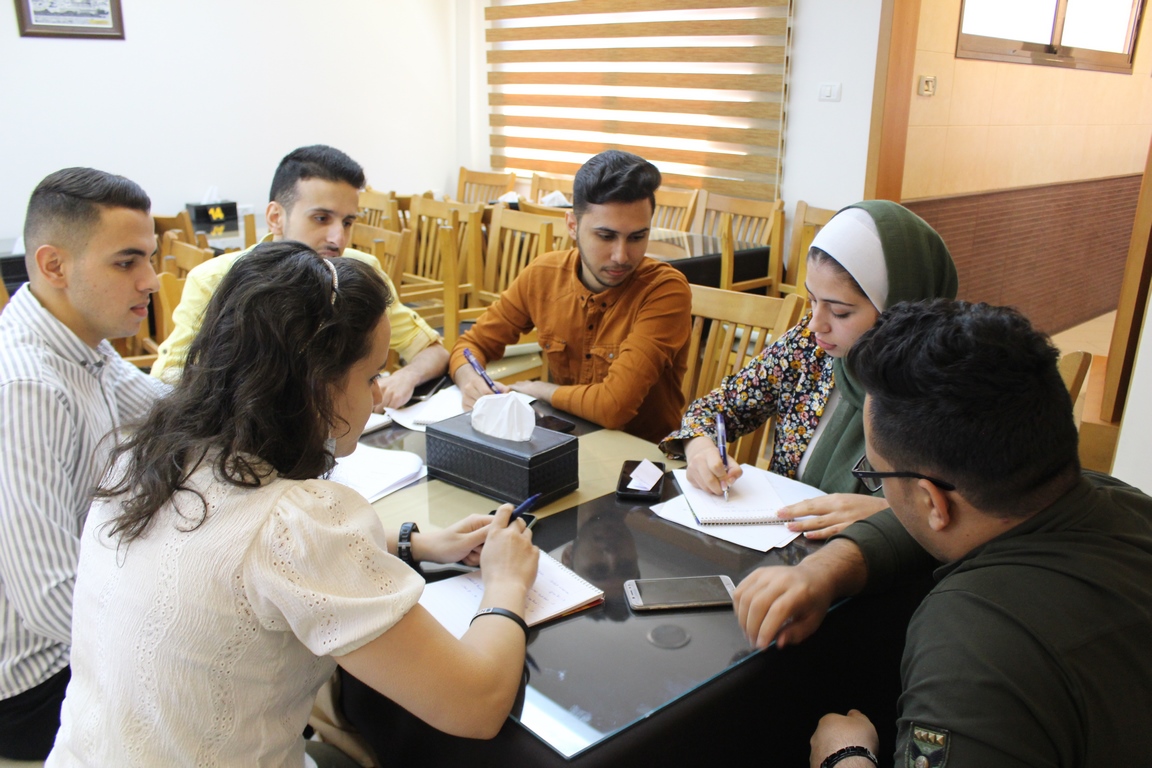 Youth Ambassadors for Liberty and Entrepreneurship (YALE) is a project implemented by Pal-Think for Strategic Studies based in Gaza, Palestine and funded by Atlas Network. The project targets a number of 22 young female and male university students and graduates who were selected among more than 250 applicants. The participants represent all the Gaza Strip's geographical areas (Rafah, Gaza, Khan-Younes, Beit Hanoun, and the Middle Areas). The activities of the project entail providing the participants with a 10-day business and entrepreneurship training course and a space to design and implement 15 community initiatives. "The Palestinian youth are active community shapers and promising agents for positive change. Investment in youth through education, entrepreneurship and leadership is significant and this is what Palthink has been doing through its projects". Omar Shaban, founder and director of Palthink for Strategic Studies, inaugurated the training by entrusting youth capabilities to build a better future.
He followed that Palthink's partnership with Atlas Network is strong and has been continuous for years now. It is worth mentioning that Palthink has been named the 2018 MENA Liberty Award Winner for presented by Atlas Network.
YALE project is designed to give Gaza university students and graduates the chance to learn about entrepreneurship and business through education and training. This training is delivered by Mohammad Alafifi, lecturer at University Collage of Applied Sciences, business consultant, and certified trainer by Stanford University.
In the first training day, the trainer gave a stunning introduction to the training, assessed the trainees, dag a little deeper in the entrepreneurship and small businesses, discussed the characteristics of the entrepreneur, ideation process and techniques, creative thinking skills, team building, and business opportunity assessment.
The trainer further emphasized the paramount significance of learning about the world's leading enterprises and how they started small and they transmuted to become great leaders in the global community. In addition, he pointed out that a successful entrepreneurs have walk away from their comfort zones and have to chase their passion.
As the training proceeded, the trainees were given the floor to initially pitch their start-up ideas that they believe they will work on in the future. Some trainees already had a clear vision about their ideas, others were inspired during the intensive training day, and the others actively cooperated with other teams to find the seeds of their projects. In the upcoming training days, the topics of pitching skills, detailed ideation process, business plan, business analytical tools, finance, and among others will be covered.
"I am psyched to liaise with my team tomorrow" A trainee concluded.