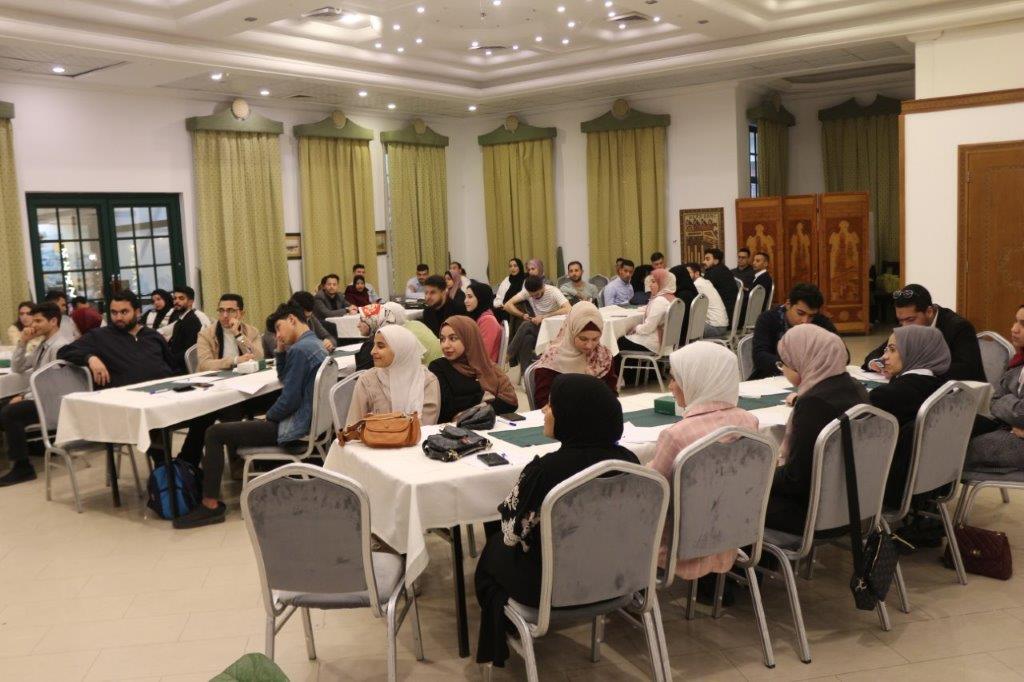 PalThink for Strategic Studies held a dialogue session on Monday to discuss a policy paper entitled "Palestinian Democracy: Examining Barriers to Democratic Transition and How to Overcome Them" prepared by PalThink researcher Yahya Qaoud, as part of the activities and events of the "PalThink Academy for Democracy and Human Rights – Phase II" project, supported by the German Federal Foreign Office's funds by ifa's Funding Programme zivik.
The Director of Palthink, Omar Shaaban, welcomed the attendees—around 70 researchers, academics, and members of the Academy. "The first phase of the project was a resounding success and helped raise awareness and refine the personalities of the participants through various activities, especially the members of the Academy," he said.
For his part, Yahya Qaoud, political science and public policies researcher at PalThink, reviewed the paper he prepared on the barriers to democratization in Palestine.
He said that there is hope for a new democratization process since the first elections were held two years after the formation of the Palestinian Authority, and laws and regulations related to the elections were enacted at the time, despite the presence of the Israeli occupation. Elections were also held in local and public government bodies in the years 2004 and 2006.
However, over the years of the Palestinian division, democratic life has been disrupted despite some elections being held in universities and municipalities in the West Bank, and some union elections in Gaza and the West Bank. This caused Palestine's ranking to drop to 109 out of 167 in the Global Democracy Index 2022.
He pointed out that the democratic transition in Palestine is more "instrumental" than a conscious transformation based on a culture of law, as a number of internal factors have helped disrupt the democratic process, such as the cultural heritage and the distortion of the structure of the political system.
Qaoud also added that a number of external factors have led to the disruption of the democratic process, the most important of which are external attempts to influence the progress of the democratic process, and the lack of international support for a Palestinian environment that incubates the democratic process.
The session concluded with an in-depth discussion with the attendees, who made a number of interventions and questions about democracy in Palestine. The dialogue revolved around the crisis of the absence of Palestinian elections and their repercussions, the structure and diversity of Palestinian society, and whether it is prepared and supportive of the culture of democracy or not. The attendees discussed the absence of some concepts that are indispensable for democratic transition, such as freedom of expression and tolerance.