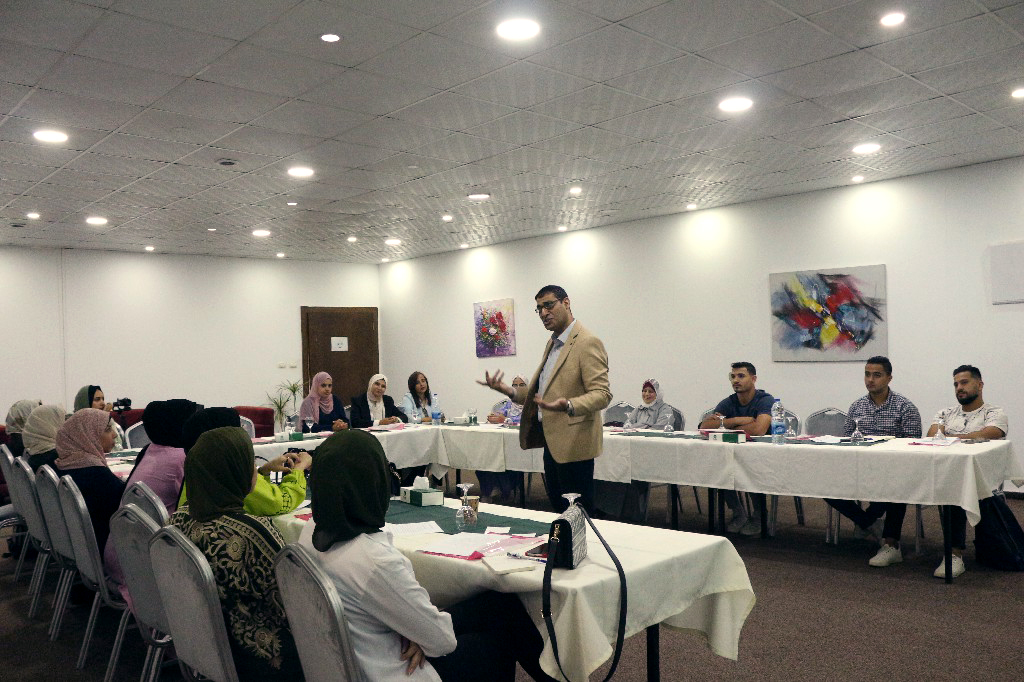 PalThink for Strategic Studies has launched the "Enhancing CSOs' Capacities in Democracy and Civic Education" training program for 25 workers of civil society institutions in the Gaza Strip. The program aims to enhance the skills of the participants in the areas of democracy, civic education, and community development and empower and strengthen youth's abilities to implement community initiatives.
In his opening speech, Omar Shaban, PalThink's Director, emphasized the role of civil society institutions in contributing to the spread of civic education and raising awareness of democracy, especially in marginalized areas, stressing that PalThink believes in working in partnership with CBOs to collaborate in spreading a culture and concepts that contribute to the development society. 
Shaban noted that at the end of the training program, a number of these participating institutions will be selected to implement community initiatives that promote awareness of democracy and civic education.
The program will continue for a week, covering various topics related to political participation, mechanisms for implementing community initiatives, and the use of media to disseminate concepts of democracy and civic education.
This program is part of the "PalThink Academy for Democracy and Human Rights" project, supported by the German Federal Foreign Office's funds by ifa's Funding Programme zivik. The project also includes about 70 young men and women graduates from universities in all provinces who work with PalThink to enhance their skills through various training programs and cultural meetings that support and discuss human rights issues.