Youth
Civil Society Representatives Condemn the Recent Attacks on Latin Church in Gaza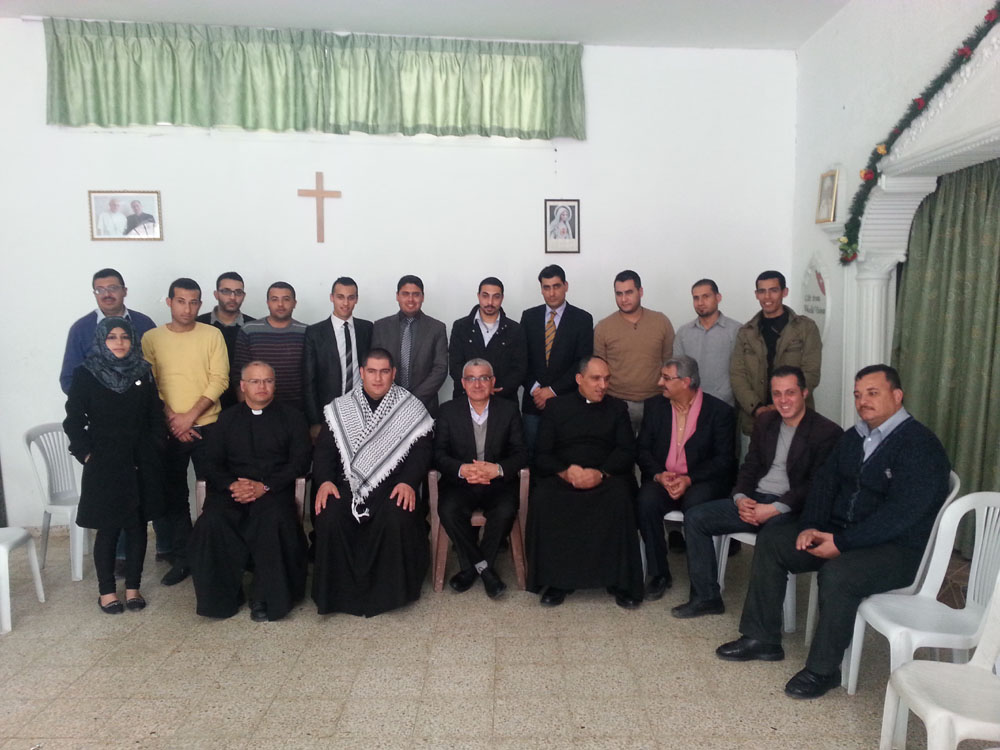 Sunday, 2nd of March, Gaza
In an initiative organized by Pal-Think for Strategic Studies, a number of Gaza civil society organizations, including youth activists, lawyers, journalists and politicians, visited the Christian community at Latin church  in Gaza to express their solidarity and full support against the resent attacks by anonymous figures on the church in Gaza city.  The news reported that a small bomb was placed on the entrance of the Latin school in Gaza city with writing  at its wall " This is in revenge to the killing of Muslims in central Africa .
Omar Shaban, Director of Pal-Think , condemned what he called an "unethical attack that does not reflect the culture and ethics of the Palestinian people." Thus, he called for all stakeholders to investigate this crime and hold all perpetrators accountable.
In the meantime, the visitor expressed their discontent of such attacks that are harmful to Palestinian society and affects the Palestinian social fabric by trying to abuse the Muslim-Christian unity that is strongly present among Palestinian people.