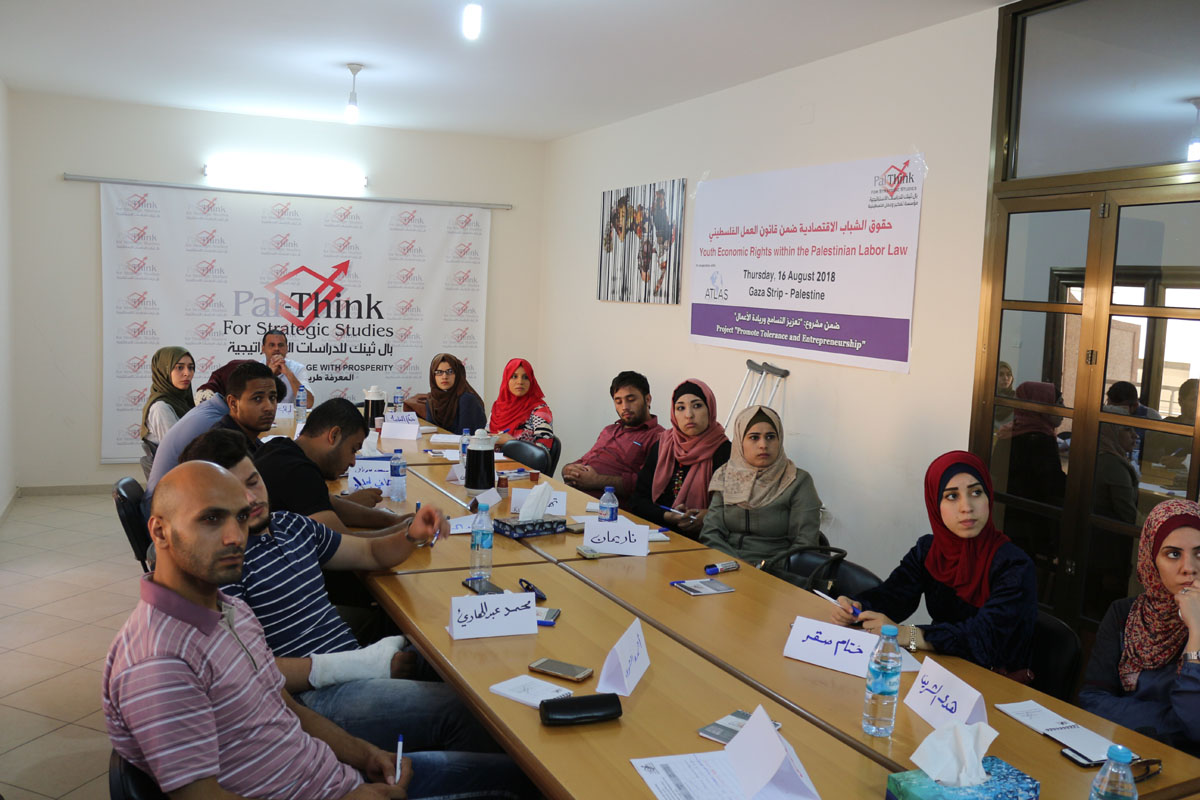 Pal-Think for Strategic Studies has organized a lecture entitled "Economic Rights of Youth within the Palestinian Labor Low", where 20 graduates from both genders and different specialization actively participated. This lecture was implemented within the framework of "Promoting Tolerance and Entrepreneurship", a project has been launched by Pal-Think in cooperation with ATLAS Network, a non-profit organization based in the United States. This project aims at promoting the culture of tolerance and entrepreneurship among the youth in Gaza.
The lecture was delivered by economic researcher Mr. Raed Helles, who discussed with participants the Palestinian labor law, the aim of this law, areas where this law is applied (private sector, NGOS), and their economic rights. He also addressed job contract, paid vacations, minimum wages, insurance, indemnification in case of work injuries. Pointing out on how important for youth to be aware of the law, so that they can demand their economic and social rights and protect it from exploitation, such as their right to work, to have an appropriate living level , to legitimate gain, in addition to their right to participate in comprehensive development.
Mr. Raed concluded the lecture recommending youth to look up, and enrich themselves more about their rights and duties. In order to ensure equality in job opportunities away from discrimination, spreading a culture of justice, and improving work conditions, which is reflected on economic and social reality for youth, and their productive capacities, leading to success in development process.