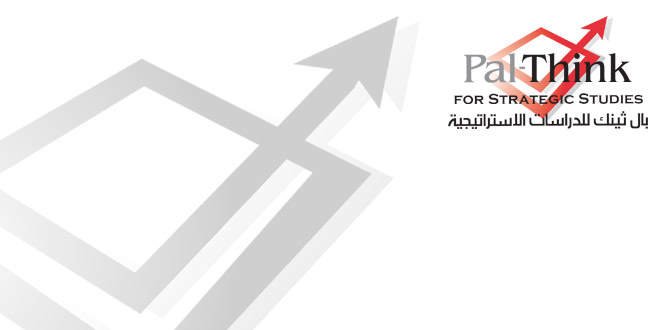 Pal-Think for Strategic Studies continues the implementation of "Enhancing the Democratic Participation for Palestinian Youth" project funded by the Government of Canada. The project includes "Youth Participate", a program, aired on AlWan radio station.
In this 5th episode of the program, the discussion revolved around pillars of spreading the culture of dialogue in the Palestinian society. Based on several perspectives of youth, dialogue is accepted and thus leads to genuine solutions for some pressing issues in Palestine, yet it still has to be adopted by politicians and influences.
Research paper, titled "Mechanisms Towards Enhancing Peaceful Dialogue for Palestinian Youth" and prepared within this project by Taghreed Nijim and Hiba Abu-Bakra,  provided a definition of "Peaceful Dialogue" and "Nonpartisanship". Taghreed, stressed that dialogue and understanding are of human demand and all societies called for dialogue and believed in that it consistently opens doors for acceptance and tolerance amongst people. 
Following the discussion, researcher, Abu-Bakra, listed a number of obstacles against the culture of dialogue in Palestine embodied by occupation as the first followed by the internal Palestinian division, which worsens the dilemma, in addition to other burdens on the Palestinian youth such as the deteriorating economic situation, fragility of political participation, suppression of youth and absence of the freedom of expression.  
Absence of the peaceful dialogue art amongst youth caused violence and increase of immigrants, based on the paper. Both researchers anticipated a dramatic rise of both aforementioned problems if there was not a muscle to move.  
In the conclusion, Nijim discussed the mechanisms to be considered for peacefulness in dialogue such as holding activities for the art of debates, enhancing youth's participation in discussion sessions and accountability. In addition, Nijim suggested that youths have to attend workshops addressing the significance of peaceful dialogue, the activation of governmental and civic organizations for dialogue, reconsidering programs aired and displayed and taking care of the social media platforms for spreading the culture of peaceful dialogue.