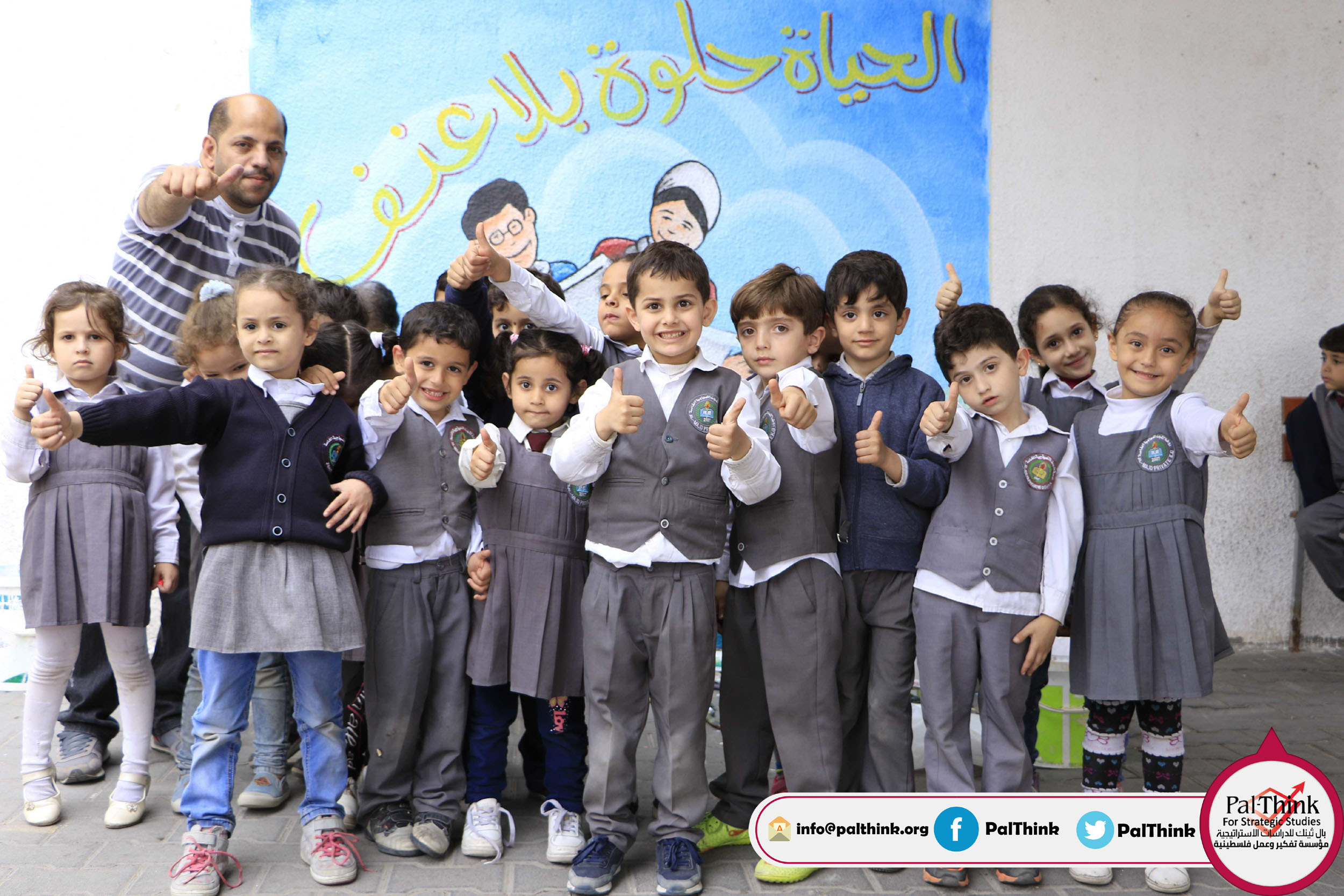 Pal-Think for Strategic Studies has concluded the project "Building Strategic Capacity: Non-violence as an Instrument to Make Peace Domestically & Regionally" in cooperation with its partner FXB organization.
Pal-Think's major objective of the project was to promote, disseminate, and enhance the concept, culture and the principles of non-violence, civil peace, tolerance, and modern conflict resolution within the Palestinian society.
The project was implemented in partnership with FXB foundation which lasted for 12 months and included several activities: organizing a 10 days training course on non-violence and various lectures on topics such as Human rights, civic education, political participation, democracy education, peace-building, conflict resolution, and tolerance which later empowered ambitious Palestinian youth to engage in community development.
The project came in partnership with 50 civil society organizations in Palestine and contained planning and implementing 25 initiatives to promote awareness about non-violence and civil peace culture, all events were performed by committed trainees in cooperation with CBOs in Palestine. Another thing was executing 10 Radio episodes which were to discuss practising non-violence as a way of life to build a more tolerant and peaceful community.
It is worth mentioning that about 2,000 copies of flyers and 5 videos about the project activities were published, which explain in plain language the concepts of non-violence and how it fosters community development and conflict resolution in all facets of life.
A whole website was specifically developed for the project in both English and Arabic as a forum for the project's activities, ideas, and achievements. Please check it out from the following link: (http://fxb-nonviolence.palthink.org/ )
Pal-Think's director Mr. Omar Shaban says: "The completion of the project was very successful and accomplished significant positive results and impact. The unique and integrated approach Pal-Think has adopted in its implementation of the project could serve as a motive to other stakeholders to replicate a similar approach to foster non-violence and tolerance in their communities."
Last but not least, Pal-Think is pleased to expand its cooperation with FXB organization as Pal-Think is looking forward to extending its efforts to form "The Civil Peace and Non-violence Consortium in Palestine" which will carry on the sustainable and strategic vision of spreading Non-violence, civil peace, and tolerance in Palestine.