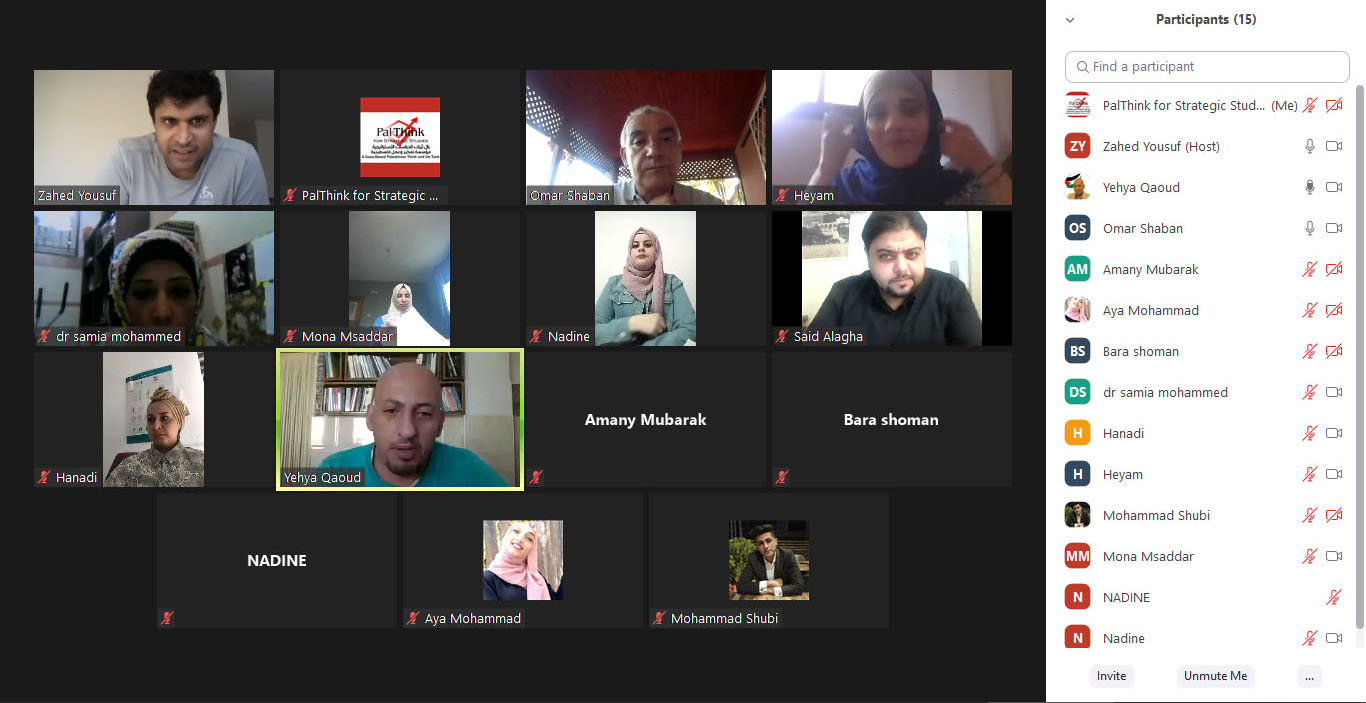 Pal-Think for Strategic Studies in cooperation with Dialectiq concludes a virtual training program which is funded by the French consulate in Jerusalem. The program targeted fifteen members of  Palestinian Civil Society Organizations (PCSOs) across the Gaza Strip, West Bank, and Jerusalem.  Besides, recently graduated students and youth activists.    
This program is essential for building sustainable development in Palestine for it stresses the collaboration between PCSOs in the Palestinian territories. This can be done by developing coordinated strategies for supporting more sustainable development by using the collective force of these organisations.
A series of online participatory analysis workshops were carried out via the ZOOM application. The training has taught participants some new techniques for communicating, analyzing their context, and critical thinking. Further, it has ministered them to think deeply and consciously beyond their context. As a result, it managed to build a better understanding of what sustainable development means and what change is necessary to achieve it.
Moreover, Participants are trying to differentiate between three important concepts which are interests, values, and power dynamics affecting sustainable development to design systemic techniques. These techniques are going to support building a systematic change by figuring how policy-makers, local authorities, and the private sector can work together and support a path towards sustainable development. By this, a long-term strategy will be formed and helped to identify the suitable process and needed actions. So, the current status-quo in Palestine is going to change.