Announcement
Current Project
Youth
Pal-Think's Civic Education Forum Conducted Awareness-raising Meetings on Human Right, Democracy and The Palestinian Electoral System.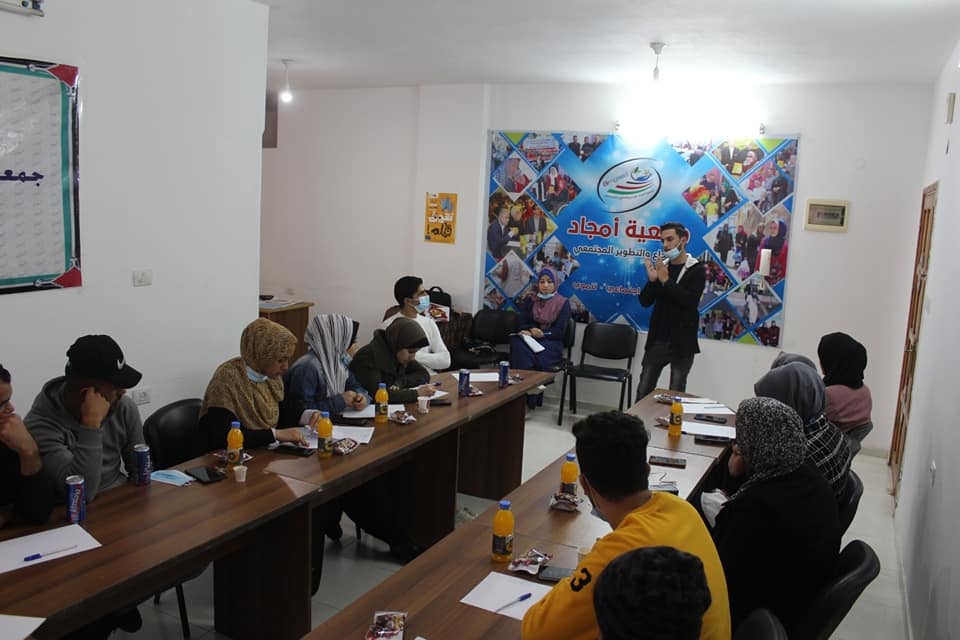 The Civic Education Forum, under the auspices of Pal-Think Strategic Studies, held meetings targeting Palestinian students in the Gaza Strip, during which human rights, democracy, the electoral process in the Palestinian situation and the importance of political participation were discussed.
It is worth noting that the forum comes within the project "Civic Education," funded by the National Endowment for Democracy (NED), which is being implemented by Pal-Think for Strategic Studies.
The first meeting, on "Stages of the Electoral Process," was conducted by the trainees' Ms Aya Ashour, and Rawan Al-Khatib, at the Assembly of the Educational Forum in Nuseirat. The meeting discussed the definition of the electoral process and its importance in promoting the principles of democracy and good governance.
Besides, various stages of the electoral process and the details of each stage were discussed. The meeting also stressed the need to update voter data and to participate in all stages of the electoral process.
The second meeting was entitled "Concepts about human rights," which was conducted by the trainee Mr Osama Naim at Alataa charity society, during which he spoke about the concept of domestic and international human rights, the stages of development of this concept, the characteristics of human rights, the importance of applying human rights concepts in various fields, the human rights sections and the main international human rights treaties and instruments.
The third meeting was entitled "Democracy and the Palestinian electoral system," which was conducted by trainees Ms Haneen Lulu and Mr Faris. The meeting discussed the concept of democracy as the right to choose the people, its stages of development and its philosophical basis, the principles of strengthening democracy under the protection of law and community interests without discrimination, and the stages and procedures for the conduct of the electoral process in the Palestinian situation.
The facilitators of the outreach meetings are a group of university students trained by the Pal-Think Organization as part of an intensive training programme that lasted for two continuous weeks, focusing on the issues of democracy, human rights and governance in Palestine and the principles of impartiality, transparency and gender-based violence.