Youth
Palestinian Youth Do a Line with EU Delegations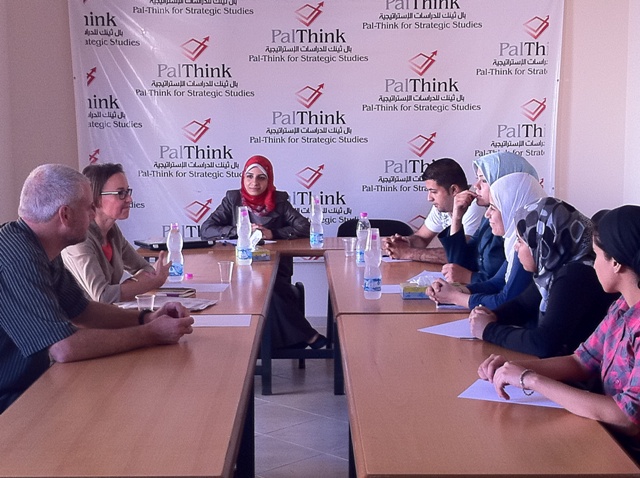 PalThink for strategic studies strongly believes in the significant role of youth in the development of the Palestinian society. As it works on deepening the constructive debate and rising the awareness around the core issues that concern the Palestinian people, Pal Think gives a platform for youth to represent a wide spectrum in the Palestinian society.
This photo represents a corner of Pal Think's effort to gather the Palestinian youth and the EU representatives operating in and out the Palestinian territories.
In such meetings young men and women (university students, graduates, employees and workers) discuss current political and social problems as well as suggestions and future visions .