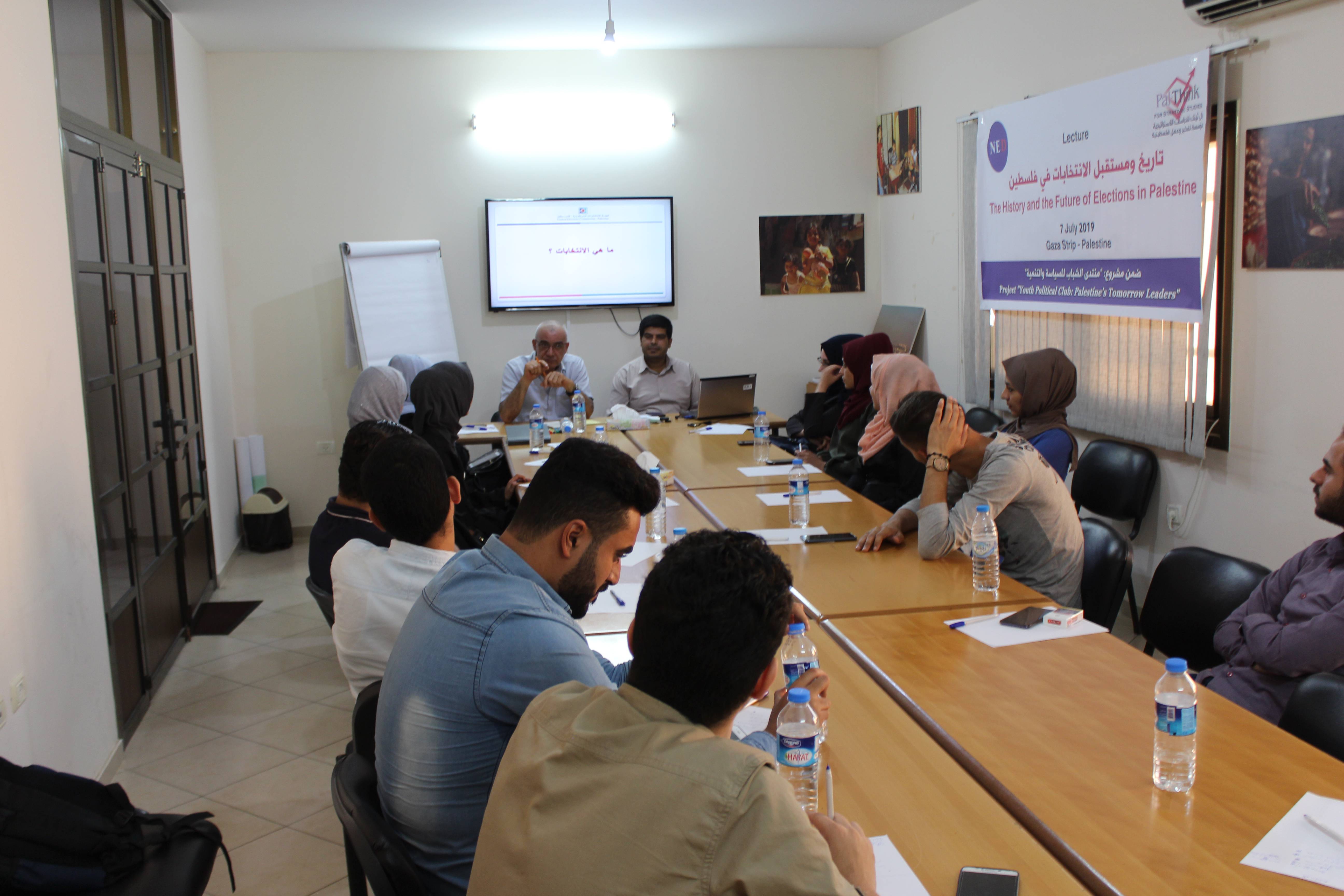 7 July, 2019
Pal-Think concluded the first seminar of the project: "Youth Political Club: Palestine's Tomorrow Leaders" in partnership with the National Endowment for Democracy (NED), the lecturer is Mr. Raed Al-Samouni, Head of Procedures and Training Department at the Palestinian Central Elections Commission and the topic is "The History and the Future of Elections in Palestine: Youths and Women in Elections" the seminar took place at Pal-Think's hall on the 7th of July, 2019 and lasted for three hours 10:00-13:00.
The lecture aimed at raising awareness of the target group, especially Palestinian youths did not witness presidential or parliamentary elections since 2006. It is important that youths have the proper knowledge and understanding to further develop the role of Palestinian youths to rise as future leaders.
In the first part of the seminar, Mr. Al-Samouni talked about Palestinian Elections Law, including Law No. (9), which was approved by the Palestinian Legislative Council in 2005. This also included the concept of mixed electoral system, proportional representation and the majority system.
In the second part of the lecture, Mr. Al-Samouni talked about voting rights, candidate age, women's quota system, electoral campaigns and election monitoring. In addition, Al-Samouni discussed related information to the local, presidential and legislative elections. Finally, several inquiries were posed by and discussed among the lecturer and participants.