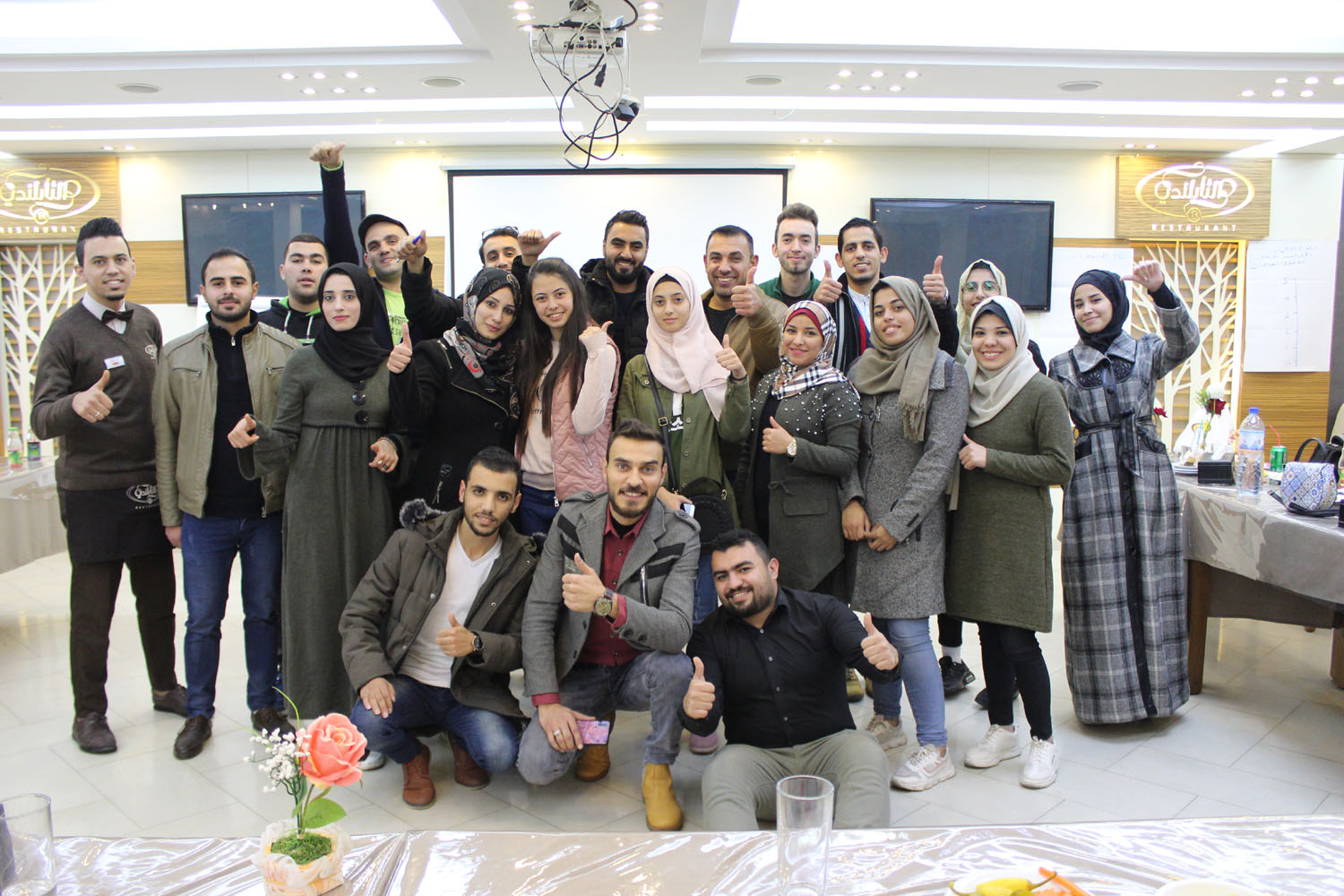 Pal-Think for Strategic Studies conducted the last of five training modules for the Youth Political Club (YPC), which extended from 16th – 18th December 2019 within a project funded by the National Endowment for Democracy (NED). This module aimed at enhancing the participants' research background complementing the objectives of the project in building the capacity of 20 Palestinian emerging youth leaders who were selected carefully.
Director of Pal-Think, Omar Shaban, launched the first session welcoming the trainer, Islam Atalla, and the trainees. Shaban emphasized that this training stems out of Pal-Think's efforts to act as an independent Palestinian research center aiming at a renaissance in youth research output. He said the training would be an introduction to research to help the trainees analyze current issues and highlight the rights of the Palestinian people to the world.
During the first day of the training, Atalla explored with the trainees' types of scientific research, their layout, finding a research topic, and narrative modes in several group work activities. "This training focused mainly on practical applications for scientific research, we applied the conflict environment analysis method, a skill I gained through a Pal-Think-sponsored course I received in the past, then passed it forward to the YPC", Atalla added. "The training builds critical and data-mining skills in a scientific approach far from personal opinion."
The trainees worked throughout the three-day training on topics like "The impact of Israeli digital diplomacy on its foreign policy", "The role of the Palestinian political division on the water crisis", "Street begging", as well as "the ability of Palestinian visual media to influence international public opinion".
One of the YPC members, Areej Jrayed, 24, and a graduate of history and political sciences, said "Writing research papers is important for the youth to highlight issues that boggle them the most, and gives them a chance to reach decision-makers." Another member, Noureddine Allouh, 23, a psychotherapist, expressed his excitement for the training and his praise to Pal-Think for being invested in the Palestinian youth and said "I had a passion towards doing research because it connects to my future goals. I want to research youth involvement in the circles of decision-makers."
This module was the capstone of the 80-hour training program conducted in November and December 2019. The program aimed at building the capacities of young people in Gaza in the following skills: Public Leadership and Communication, Social Media Platforms and Personal Branding Skills, Community Peacebuilding and Conflict Resolution, Lobbying and Advocacy in Human Rights and Democracy, and Policy Research and Writing.
The program also manifests the Pal-Think's mission to support the economic and political development since 2007; with a particular focus on the youth sector.