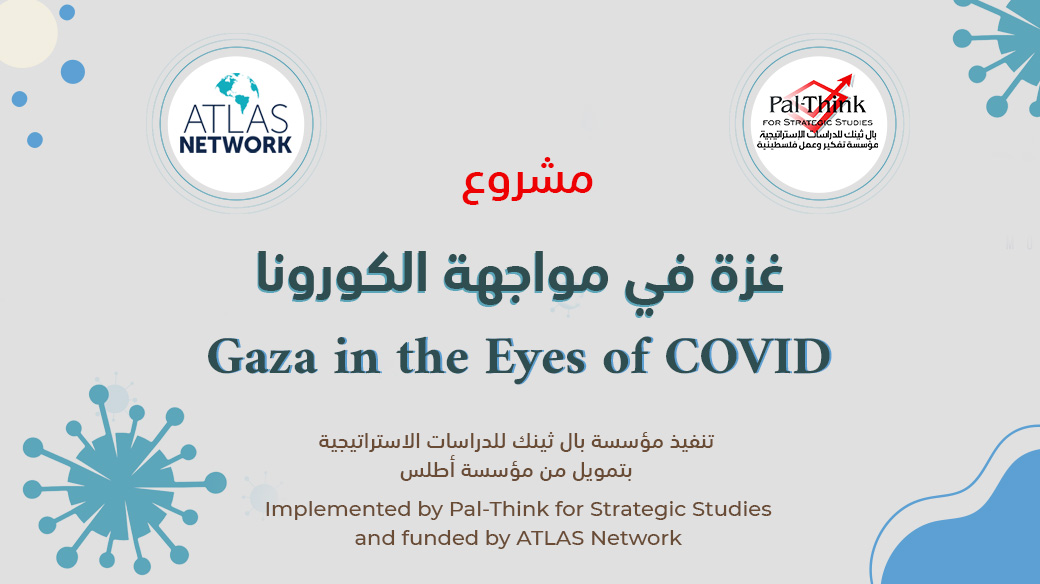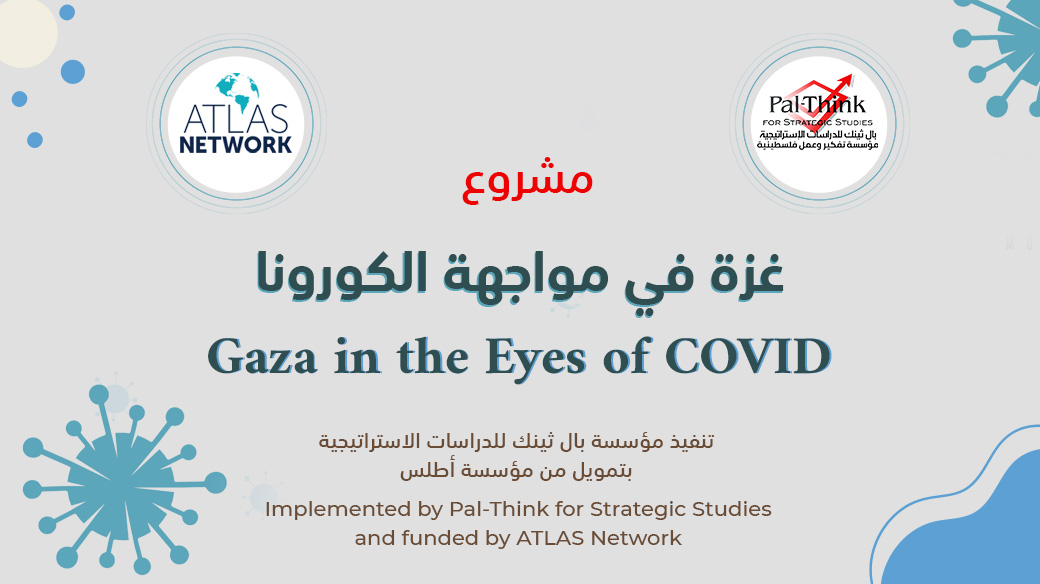 Gaza in the Eyes of COVID-19 Project
Ripple Effects of Covid on Textile Sector in Gaza: Radio Episode
Gaza in the Eyes of COVID is a project implemented by Pal-Think for Strategic Studies based in Gaza, Palestine and funded by ATLAS Network. Pal-Think launches a radio program within the activities of the project. The program consists of 10 episodes each shedding spotlight on a certain topic pertaining to how the virus shapes a new era in the Strip and what the consequences of the virus are on the lifestyle of Gaza people and on economic, social, organizational and cultural aspects.
In this 3rd episode, Pal-Think hosted Rami Khalaf, who is very familiar with this sector, to speak on the consequences of the closure instituted since 24th August, 2020 on the textile sector and the small-scale businesses working in sewing and hand-made clothes.
Since the very start, the speaker stated that the pandemic put at risk several businesses and small factories working in making clothes. He pointed out that the economic sector was very much jeopardized due to the shock of the virus that weakened the infrastructure of economy.
Going forward, he referred to that workers in this sector were exploited because they were underpaid in comparison to the time and effort they usually exerted at work. Additionally, he called on local authorities and official labor unions to take care of workers, for they heavily depend on daily wages, following his conversation that with the lockdown workers were not able to make a living.
On the other hand, Khalaf stressed that Gaza textile factories exported huge amounts of masks to China and some EU countries during the peak of the crisis since March 2020.
"In the times the world was busy with confronting this deadly virus, Gaza was making masks for the world. Workers, in spite of the underpayment and compelling circumstances they have been experiencing, did not spare a moment to save human souls, believing that humanity must be saved no matter what" the speaker declared.
The speaker concluded with a mention on the hurdles textile factories face during the process of exporting to the world, highlighting the existing obstacles facing the Palestinian economy.