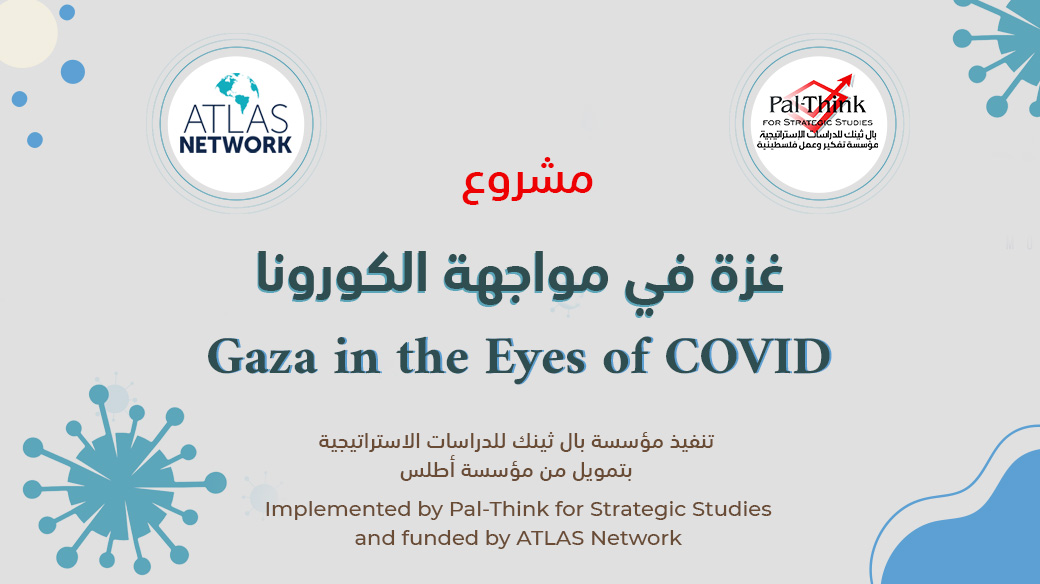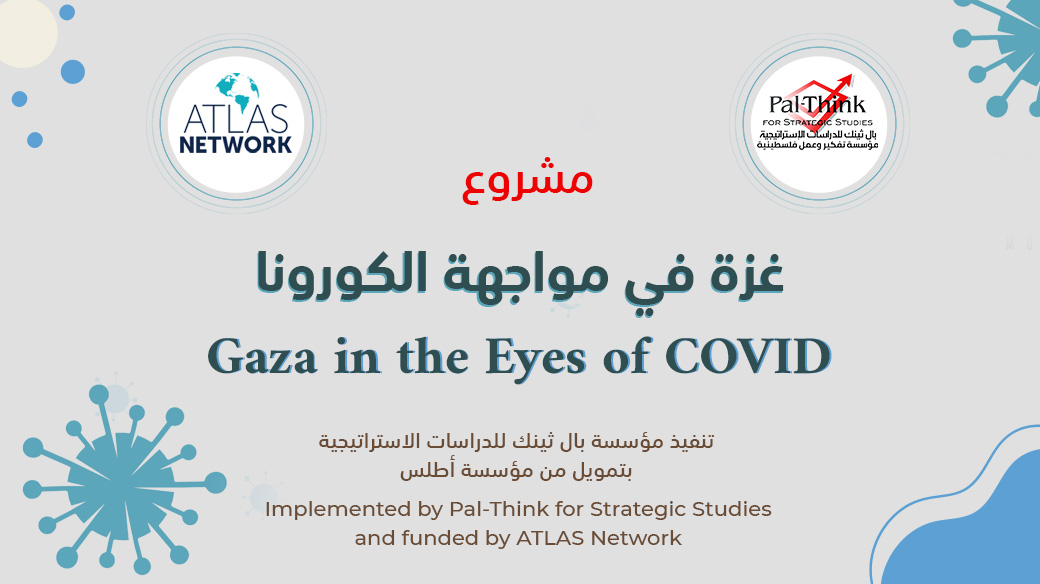 Gaza in the Eyes of COVID is a project implemented by Pal-Think for Strategic Studies based in Gaza, Palestine and funded by ATLAS Network. Pal-Think launches a radio program within the activities of the project. The program consists of 10 episodes each shedding spotlight on a certain topic pertaining to how the virus shapes a new era in the Strip and what the consequences of the virus are on the lifestyle of Gaza people and on economic, social, organizational and cultural aspects.
For this episode, Nasser Mattar, Psychology Consultant and director of Nafs Association for Empowerment, discussed several ways of how to manage stress amid the transmission of the virus, the significance of psychological stability, good behaviors, the mechanisms adopted by CSOs to develop psychological support programs during the pandemic, and recommendations.
Going forward, Nasser pointed out that mental health and psychology are key factors and must be stable to keep citizens capable of confronting the panic of the pandemic, referring that anxiety and stress can negatively affect the process of confronting the virus as the Gaza Strip has already been experiencing a state of paralysis in economy, tourism, and health. He said that individuals have to cooperate and abide by the preventive measures especially when returning back to university and school.
Mattar advised not to follow rumors because they deteriorate the psychological health of individuals.  He stated that immunity boosting food can help stabilize psychology in addition to that this pandemic is a turning point in everyone's lives that it burdens responsibility for parents at home to take care of the lifestyles their children adopt.
In the end, he discussed the role of civic society organizations which work on developing specialized psychology support programs in mid of the pandemic and recommended that citizens should abide by the health instructions and be responsible for good attitudes.