Youth
Cultural Day Adorned With Knowledge and Innovation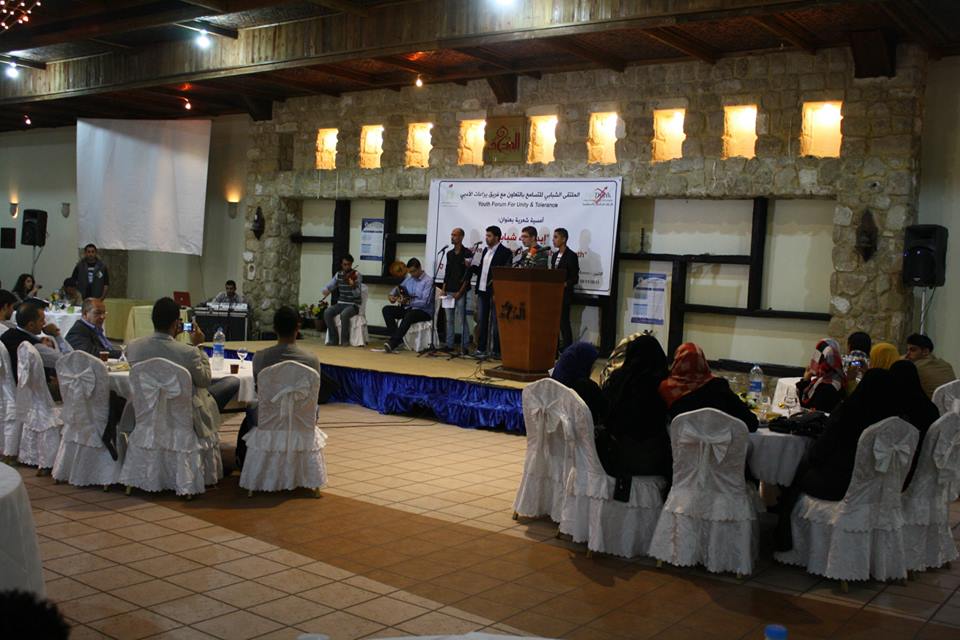 For poetry there is a special importance in the Palestinian society. This importance comes from that fact that it is one of the literary elements that define the Palestinian literature, culture, and traditions, and used to spread knowledge, love and prosperity among members of society.  From that stand, and as part of Pal-Think's philosophy and goals in promoting the culture of dialogue and tolerance, restoring national cohesion, and achieving communal reconciliation with the Palestinian society, The Youth forum for Unity and Tolerance at Pal-Think, and in coordination with Tamer Institution For Community Education, organized an evening of poetry.
8 distinguished young men and women performed their poems in front of a large audience of more than 150 people, including a number of representatives from the civil society organizations, youth activists, Poets and intellectuals. Unity, love, diversity and culture understanding were among were the addressed topics of the poems.
In addition to the poetry, a musical performance by talented young singers enlightened the evening as it showed a great potential for young musicians, who played their instruments and sang with great passion. This evening was a great opportunity for the participating youth to invest and spend their energies in a positive way. It was a window for them to show their talents, and to send their message to the outside world by assuring that Gazan Youth is like any other youth in the world, loves to enjoy life, and has a great potential.
In the end, a warm applause from the audience was given as an appreciation for what the evening has offered. Meanwhile, many of the attendees expressed their joy and happiness of such events which encourage creativity and innovation in society.  From their side, the participants were very glad to experience such opportunity and thanked all stakeholders who supported this event.