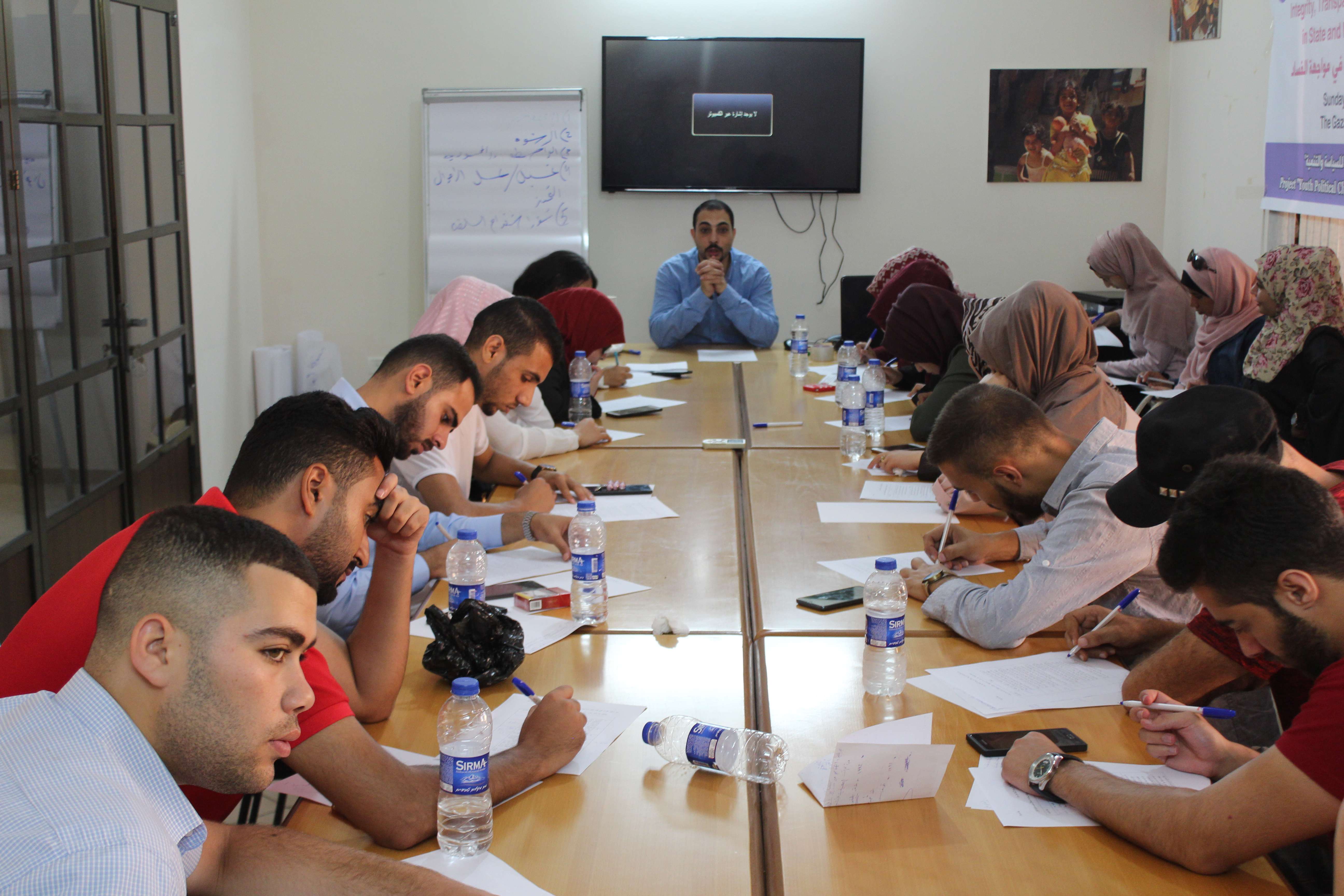 4 August, 2019
Gaza City—Pal-Think concluded the fifth seminar of the project: "Youth Political Club: Palestine's Tomorrow Leaders" in partnership with the National Endowment for Democracy (NED), the lecturer is Mr. Bakr Turkmani, the lawyer at The Independent Commission for Human Rights. The topic is "Integrity, Transparency, and Accountability in State and Non-State Institutions" the seminar took place at Pal-Think's hall on Sunday, 4 August, 2019 and lasted for three hours 10:00-13:00.
The seminar aimed at understanding the concepts of corruption, integrity, transparency and accountability and their application in state and non-state institutions.
The lecture discussed several ideas including the role of the various sectors in combating corruption mainly the three sectors; public, private, and civil society. In addition to distinguishing between interrelated concepts including bribery, nepotism, and favoritism.
Mr. Turkmani also touched on the concepts of transparency, integrity, accountability and their indicators. In addition to the legal system for combating corruption in Palestine, the Anti-Graft Authority and its powers, the Administrative and Financial Control Bureau and its role.
In conclusion, five members of the team were assigned to provide presentations on the following topics: Integrity and transparency in the public sector, Integrity and transparency in the private and civil society sectors, citizens right to access information and United Nations Convention against Corruption.