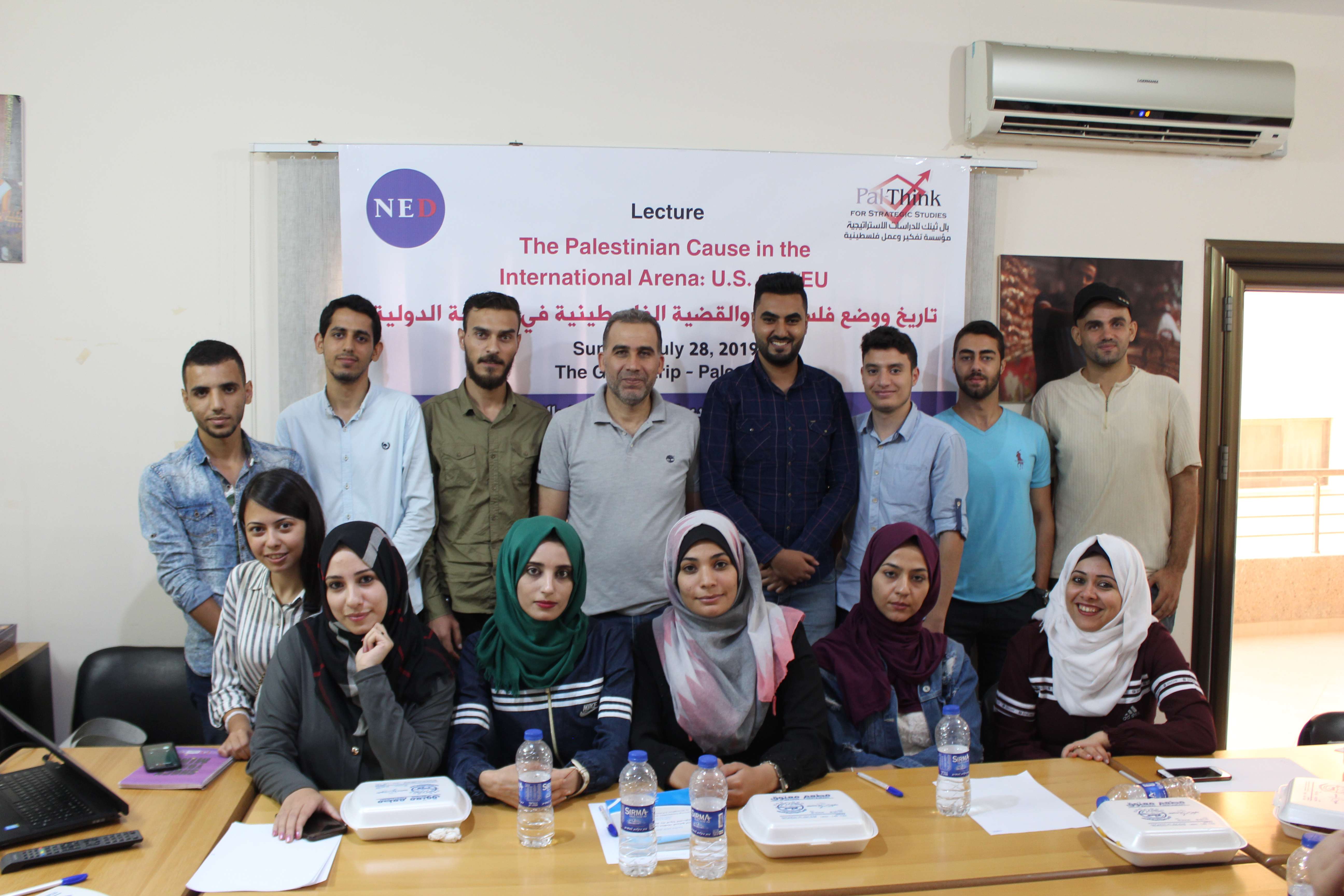 28 July, 2019
Gaza City—Pal-Think concluded the fourth seminar of the project: "Youth Political Club: Palestine's Tomorrow Leaders" in partnership with the National Endowment for Democracy (NED), the lecturer is Dr. Jamal Al Fadi, who is an Academic, Researcher, and Political Analyst. The topic is "The Palestinian Cause in the International Arena: U.S. and EU" the seminar took place at Pal-Think's hall on Sunday, July 28, 2019 and lasted for three hours 10:00-13:00.
The seminar aimed at examining the history and status of the Palestinian issue on the international agenda and provide a deep analysis and revision of global superpowers roles in impacting the Palestinian case such as United States and the European Union.
The main themes of the lecture included Palestine in a changing world, the United States and the Palestinian cause, the European Union and the Palestinian cause, as well as the repercussions of the Trump administration on the Middle East peace process. In addition, reviewing relevant changes in the structure of the international system and its repercussions on the Palestinian issue.
Finally, the team members were assigned with a reflective activity where they discussed the role of BRICS countries in relevant to the Palestinian issue.