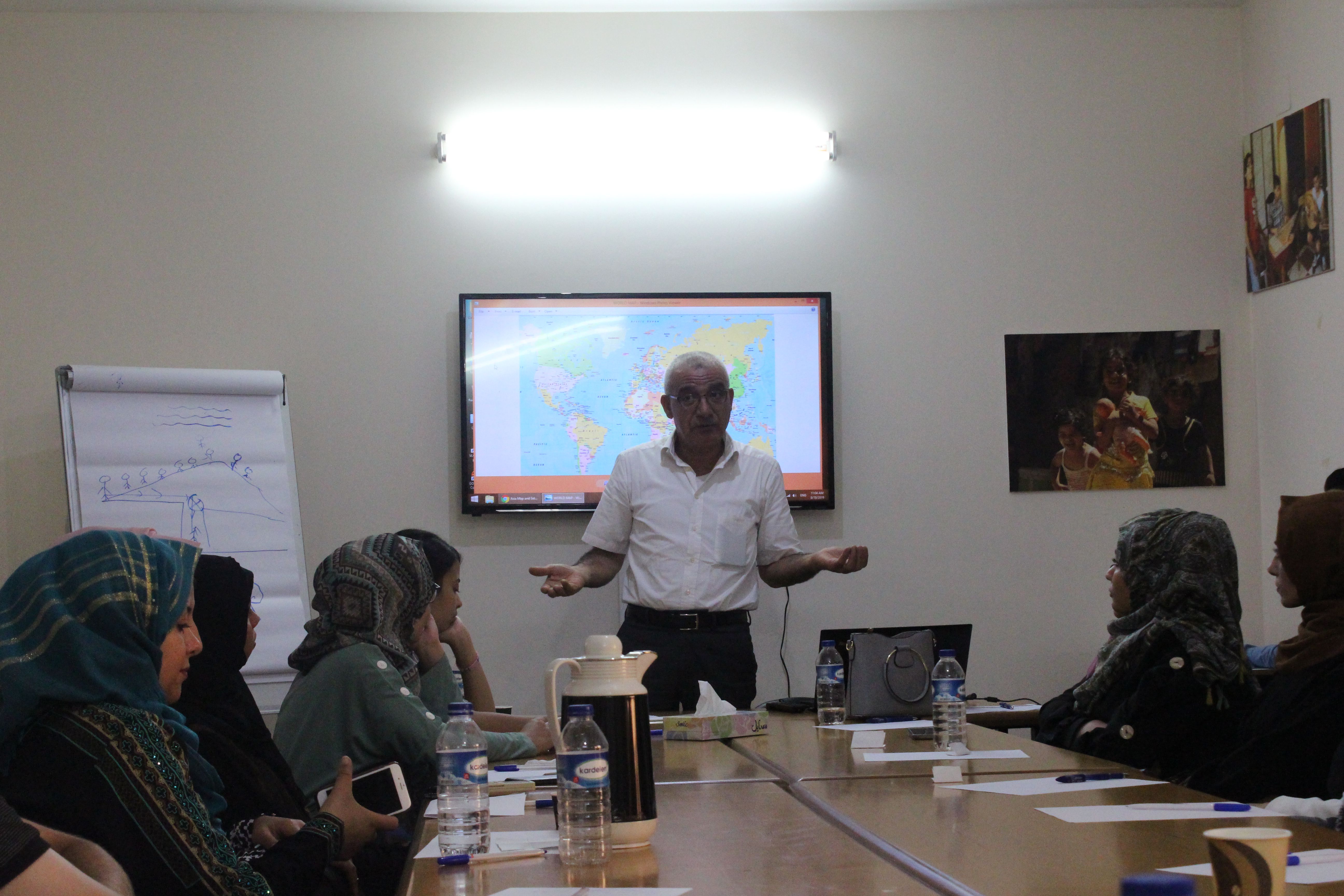 18 August, 2019
Gaza City— Pal-Think concluded the sixth seminar of the project: "Youth Political Club: Palestine's Tomorrow Leaders" in partnership with the National Endowment for Democracy (NED), the lecturer is Mr. Omar Shaban, who is skilled in nonprofit organizations and sustainable development. The topic is "International Cooperation and Development" the seminar took place at Pal-Think's hall on Sunday, 18 August, 2019 and lasted for three hours 10:00-13:00.
The seminar aimed to enhance the understanding and knowledge of youth about the economic, social, and political aspects of countries and how these influence international relations and global cooperation. This is in addition to breaking down concepts related to peaceful coexistence and development challenges including war and poverty.
This is vital as part of understanding the realities of the development world and how we can move towards social & economic development, poverty alleviation, and conflict resolution.
The seminar touched upon a myriad of development-related ideas and concepts including International relations and the ideological standards governing it, this involves the non-aligned movement, the international community, and global solidarity with Palestine. Furthermore, the seminar discussed group of eight countries, the G20 forum for the governments and central bank governors from 19 countries & the EU, and OCED- Organization for Economic Co-operation and Development.
Besides, Mr. Shaban talked about essential indicators to measure development in the world countries, these are such as Gross Domestic Product (GDP), The Human Development Index (HDI), and Gross National Product (GNP). Moreover, referring to some development related reports and documentation like the Global Humanitarian Assistance (GHA) and Human Development Report (HDR).