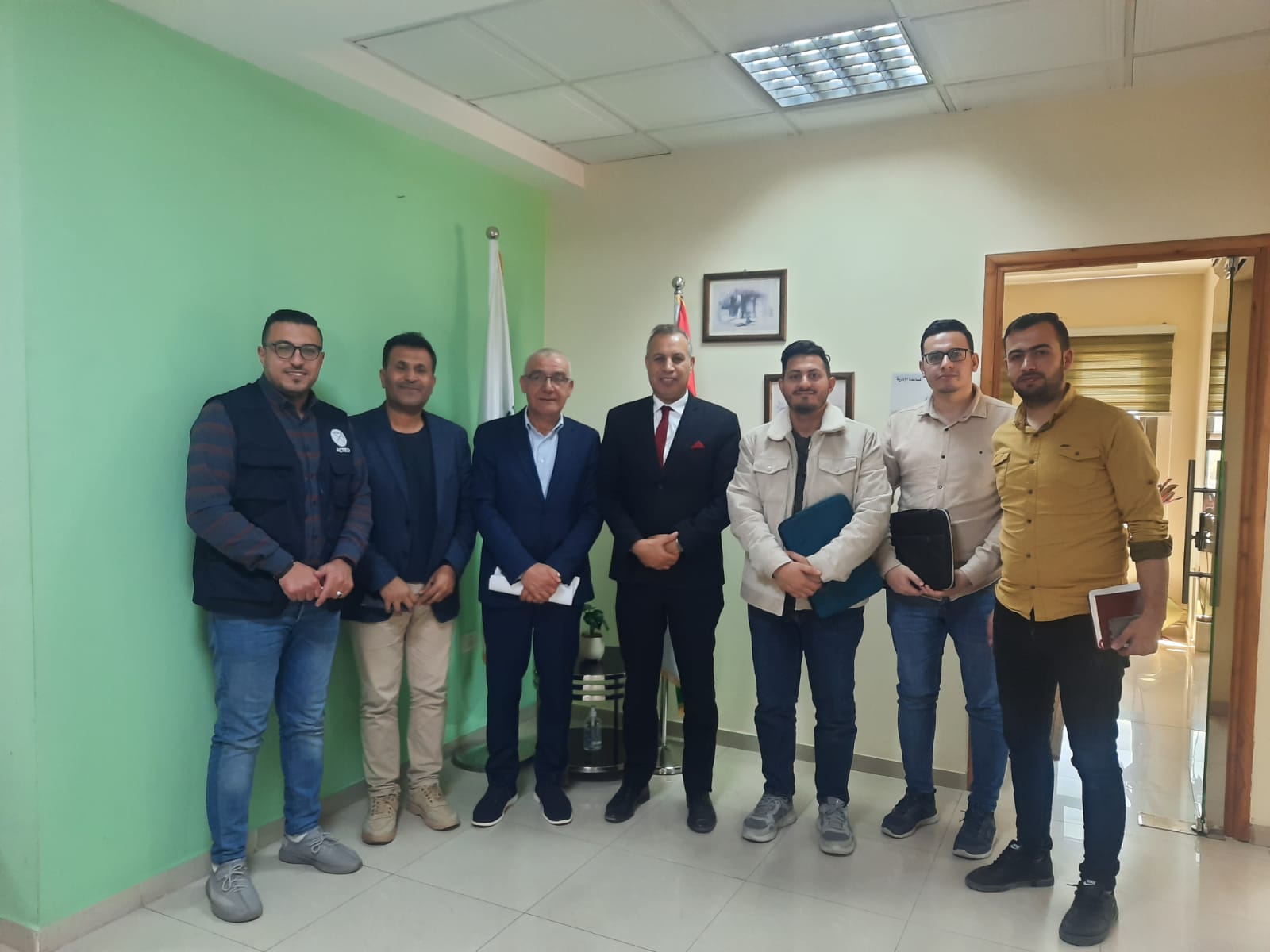 PalThink for Strategic Studies and the Agency for Technical Cooperation and Development (ACTED) have visited the Independent Commission for Human Rights (ICHR) and the Palestinian Bar Association (PBA) to discuss collaboration.
The visit comes as part of the "SWITCH: Turning the Principles of Human Rights and Democracy into Everyday Life and Practices for the People of Gaza" project, implemented by PalThink and ACTED and funded by the European Commission. The project aims at contributing to the protection of fundamental freedoms and human rights by strengthening the capacity of Palestinian civil society to better protect and promote them through a human rights-based approach.
"PalThink has a long history of promoting the principles of democracy and respect for human rights. The goal of this tour is to benefit from the expertise of other local human rights actors and build on their findings to improve the project's outputs," said Omar Shaaban, Director of Palthink.
For his part, Jamil Sarhan, Director of ICHR, welcomed the project team, and stressed that the Commission will do everything it can to support the project, including by providing technical and logistical support and building the team's capacity.
"In order for any human rights intervention to achieve any significant results, it must be based on a correct understanding of the reality and build on the conclusions of the human rights movement in Palestine," he said.
During the team's visit to the PBA, Islam al-Dardsawi, Legal Aid Unit Coordinator, spoke about PBA's efforts in the protection of human rights by providing legal services to citizens, including consultations, mediation, and legal representation free of charge, in partnership with other NGOs through the Awn Network.
He pointed out that the network employs 40 lawyers who are fully dedicated to providing legal assistance free of charge to citizens.
Al-Dardsawi pointed out that the PBA welcomes any cooperation with civil society institutions to promote human rights in Gaza, pledging to provide technical and logistical support to the project through the Human Rights Committee in PBA.
SWITCH project aims to improve the technical capacities of human rights defenders, changemakers, and civil society leaders; strengthen the institutional capacities of civil society organizations to participate effectively in monitoring the situation of human rights in their communities; and enable traditional and new media to monitor duty bearers and inform citizenry on the extent to which human rights are respected.