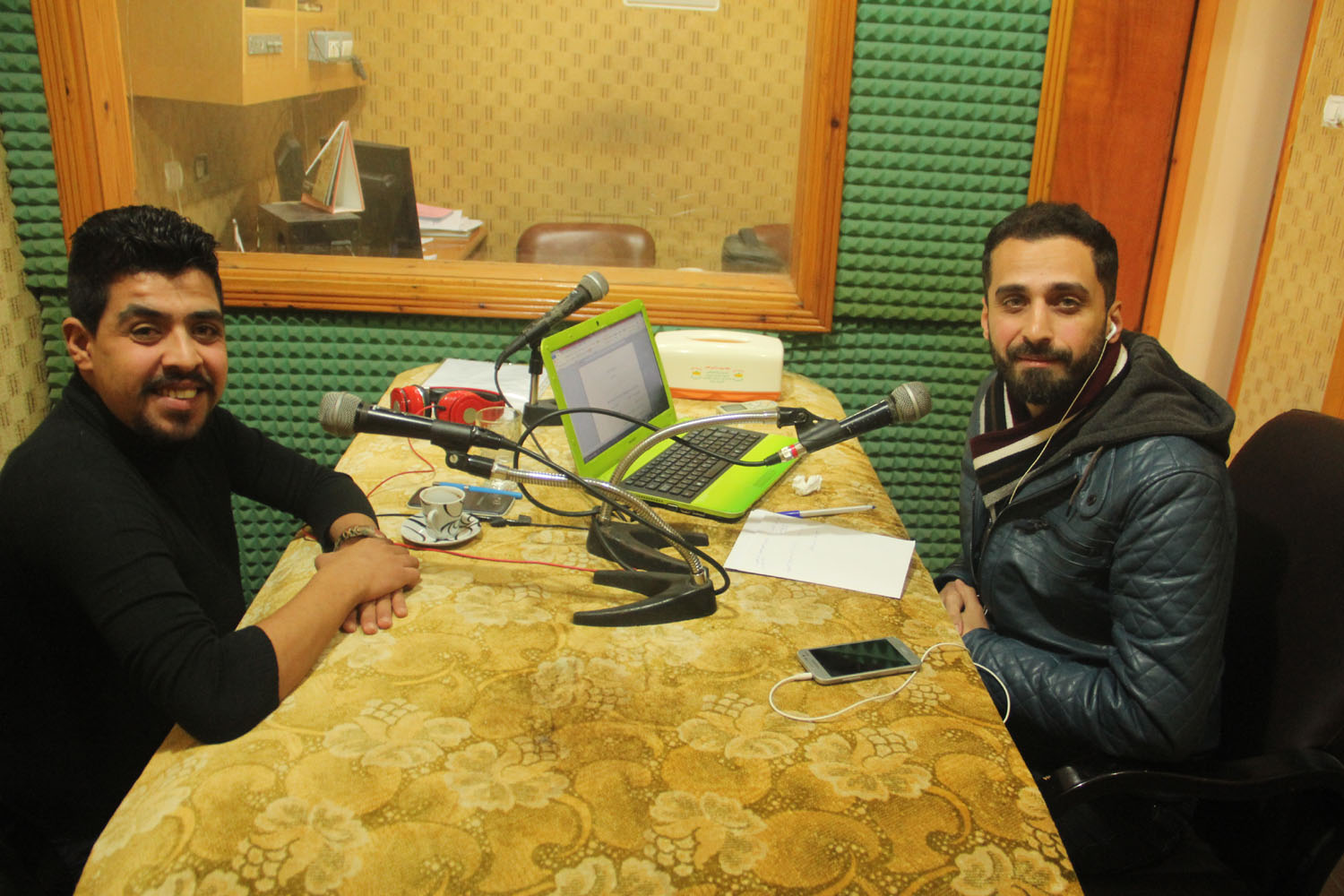 Opinions differed between youths who expressed care about volunteering as it both helps hone their practical skills and paves them a way to give back to their communities whereas others adhered to their firm decisions of not volunteering, fearing to be used by employers.
Pal-Think for Strategic Studies continues implementing its program "Youth Participate" within the activities of "Enhancing the Democratic Participation of Palestinian Youth" project funded by the government of Canada.
These episodes bring on table issues that are pivotal to youths. In this fourth episode, the program hosted Waseem AlKhaldi, an activist in Gaza, who discussed his research paper on "Voluntary Work" and Fadi Abu-Shammala, CEO of General Union of Cultural Centers – over the phone, who said that, "volunteering is an ancient Palestinian concept that occurred as a result of two terms selfishness and assistance and it is an important action that mingles volunteers in social life. Additionally, volunteering gives a chance for everyone to benefit the community". He added that some organizations do not take into consideration the international standards set for voluntary work and they thus ought to care about this for not getting volunteers' energies used for nothing.  
Going back to Waseem's research paper, he defined the concept of volunteerism mentioning that there is an abundant number of Palestinian youths who look at volunteerism as a way of using them for nothing. In addition, he listed a number of hurdles and challenges that ban Palestinian youths to volunteer one of which was the lack of awareness about the value of voluntary work.
Plus, he referred to that there is no actual attention paid by local schools and universities in regard to volunteerism not mentioning the absence of financial compensation and incentives offered to volunteers. He stressed that voluntary work plays a prominent role in improving the Palestinian society, uplifting the skills of youths and enhancing the national unity.
At the end of the episode, Khaldi expressed his resentment due to the absence of laws that may organize the process of voluntary work in Palestine. He concluded his discussion by some findings and recommendations including the importance of supporting volunteers by employers, giving incubation for them, forming a high national jury to supervise the voluntary work, giving opportunity for youths and urging them to volunteer.