Current Project
Youth
The Civil Education Board in PalThink is conducting an awareness-raising meeting on gender-based violence at the Alumni Association.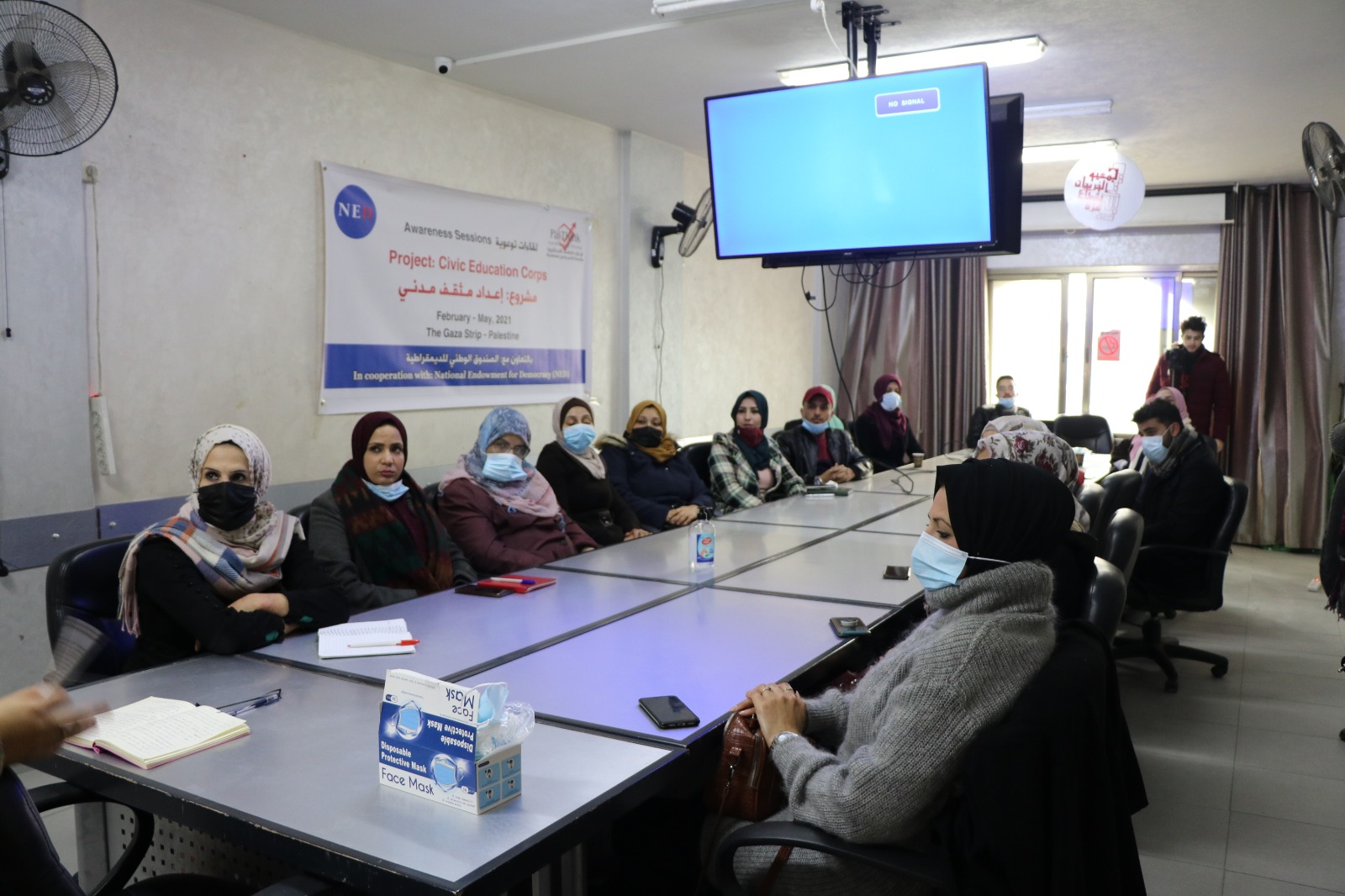 As part of the activities  of the Civic  Education Board in Pal-Think, a group of members of the Authority conducted an awareness-raising meeting at the Women Graduates' Association entitled "Gender-based violence in Palestinian reality" on Wednesday, 17 February 2021.
This comes within the framework of the project "Preparation of a Civic Intellectual," which is being implemented by Pal-Think for Strategic Studies, with funding from the National Endowment for Democracy (NED), which aims to train a group of university students in subjects related to democracy, human rights and gender-based violence and to empower them to become better able to express their views and aspirations.
This workshop was conducted by students Hadil Ahl and Asia Albatrikhi, and it was about the concept of gender. Also, it discussed the differences between gender and sex. Besides, ignorance and awareness of gender were also discussed.
As well, the Palestinians reality and its cultural and legal differences that badly affect justice were also discussed. Moreover, a short video of gender perceptions was also made on social roles and the concept of gender-based violence, its types and its implications. and the latest studies of the high rates of violence in the Gaza Strip.
During the workshop, a brainstorming was  held that enabled participants to learn about the errors in the stereotyping of the roles of women and men, as well as to give participants the opportunity to talk about some of the gender-related problems they faced in society.