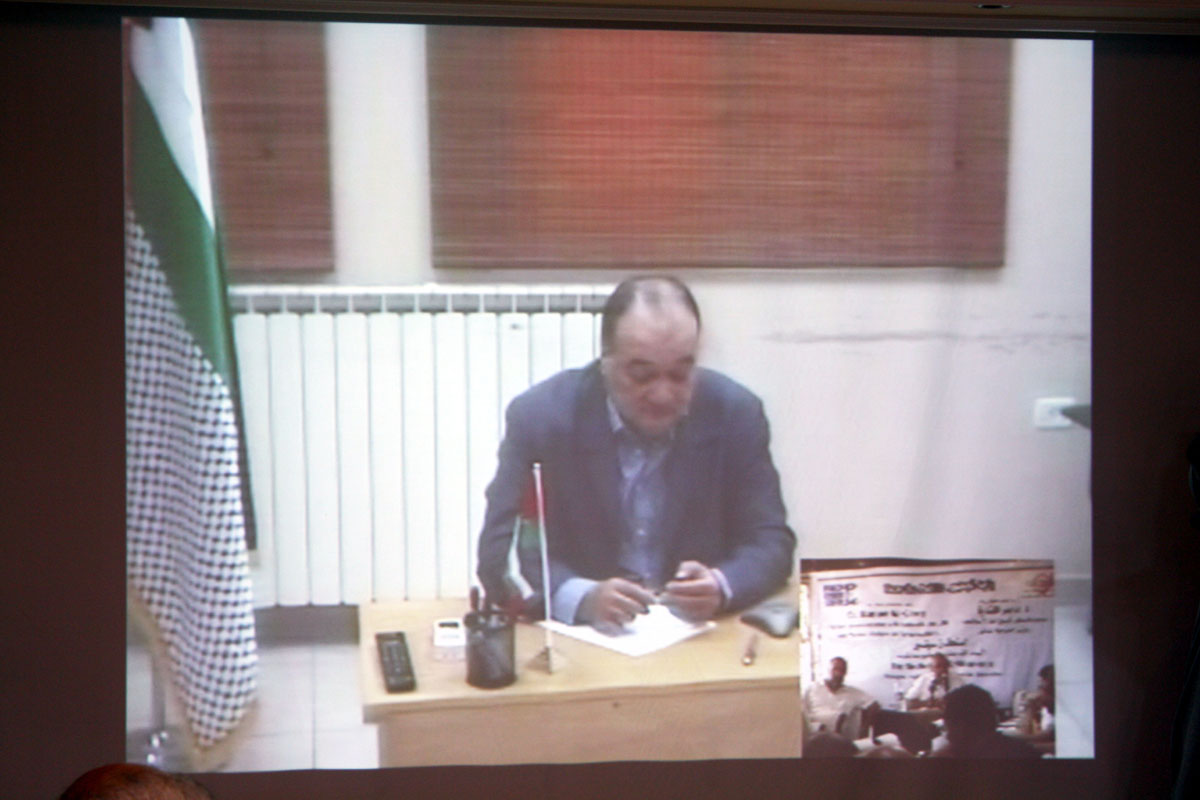 Gaza, 2 August 2011
Through a meeting via video conference, Dr. Nasser Al-Qudwa, former Palestinian Ambassador to the UN in New York and ex-Palestinian Foreign Minister,
stats that going to the UN Security Council to get recognition of an independent Palestinian state is irreversible decision, and there are many possible Israeli scenarios would emerge on the ground.
Nasser Al-Qudwa was hosted by PalThink in the third session of " Face the Public Program" entitled," The September Entitlements… Reasons, Implications and Expected Scenarios". The session aimed at getting answers for the controversial questions circulated in the Palestinian society regarding the international recognition of the Palestinian state.
Commenting on FAQ, Dr. Nasser Al-Qudwa pointed out that the main motive behind the decision of the PA to go to the UN security council is that negotiations is no longer useful means besides the rigorous Israeli positioning towards the settlements issue and other related issues.
He asserted that the political and diplomatic Palestinian action is not new-fangled and it should continue. He stated that there are many UN resolutions which state that the Israeli existence on the Palestinian territories is illegal. " These resolutions are a good credit that we should draw upon in the international assemblies", Al-Qudwa said.  " This decision is irreversible… the meetings will start by the end of September, so the issue will be prolonged to October", he added.
Dr. Al-Qudwa denoted to the Palestinian diplomatic accomplishments, especially, in the UN calling for making advantage of this expertise.  He highlighted that there were many international attempts in the past to end the Palestinian existence in the UN; however, the Palestinians insisted on there right as the peace has not been restored yet.
He recommended the Palestinian parties with the following:
1) agree upon united political agendas.
2) achieve the Palestinian reconciliation
3) unify the bureaucratic body of the PA
4) involve all the political parties in the Palestinian decision making.
He said that in case the Palestinians get the international recognition, many issues and relations should be reconsidered such as: the legal status of the new state, Oslo agreement, the relation between the Palestinian government and the Israeli government, the issue of Israeli settlements and the Palestinian refugees.