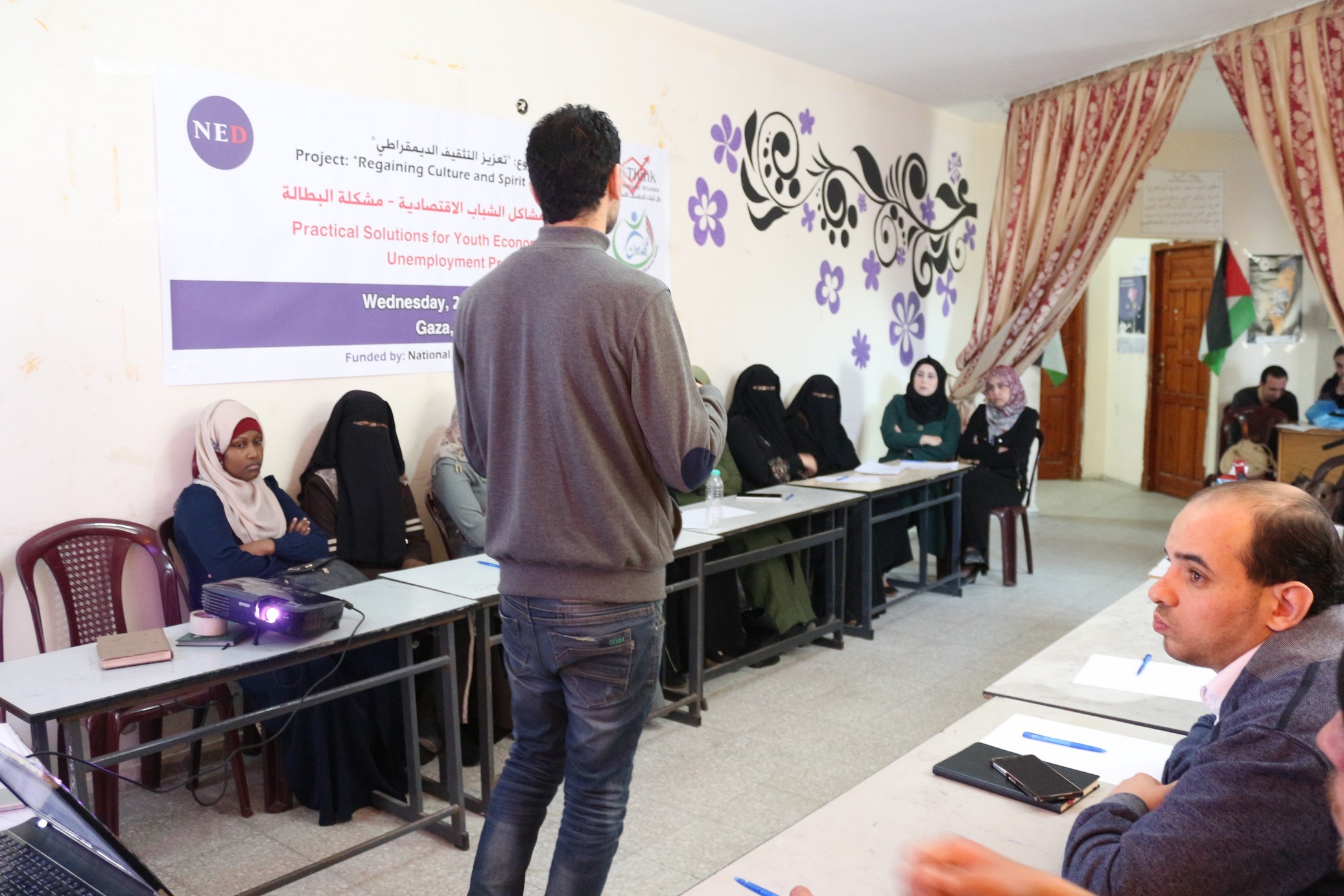 By the help of  Pal-Think for Strategic studies, Mohammed El-Farra, succeeded in conducting a workshop entitled "Practical Solutions to the economy problems of youth". This workshop came as a part of " Regaining Culture and Spirit of Democracy" project, funded by the National Fund for Democracy (NED). 20 young male and female university students and graduates from different specialties attended this workshop that aimed at raising youth's awareness about their effective role in facing the Palestinian community problems.   
The session was opened by Mohammed who spoke about the relationship between politics and economy. Furthermore, attendants fully agreed that most of the economic problems experienced by young people in the Gaza Strip are natural results of the political crisis. For instance, unemployment, poverty and other related problems of young people are consequences of the political pressure on the Gaza Strip.
After speaking further about unemployment problems in Gaza, he presented the use of internet as a solution. He explained how freelance work skyrocketed in popularity these days and it is genuinely needed in light of the deteriorating economic situation and lack of job opportunities. Consequently, he asked participants to develop their cultural and cognitive skills to find real alternatives instead of giving up.
In conclusion, young participants expressed how such meetings could enrich and raise the awareness of people to understand their positive role in society and follow the right path to collectively find solutions for youth issues within Palestinian society.