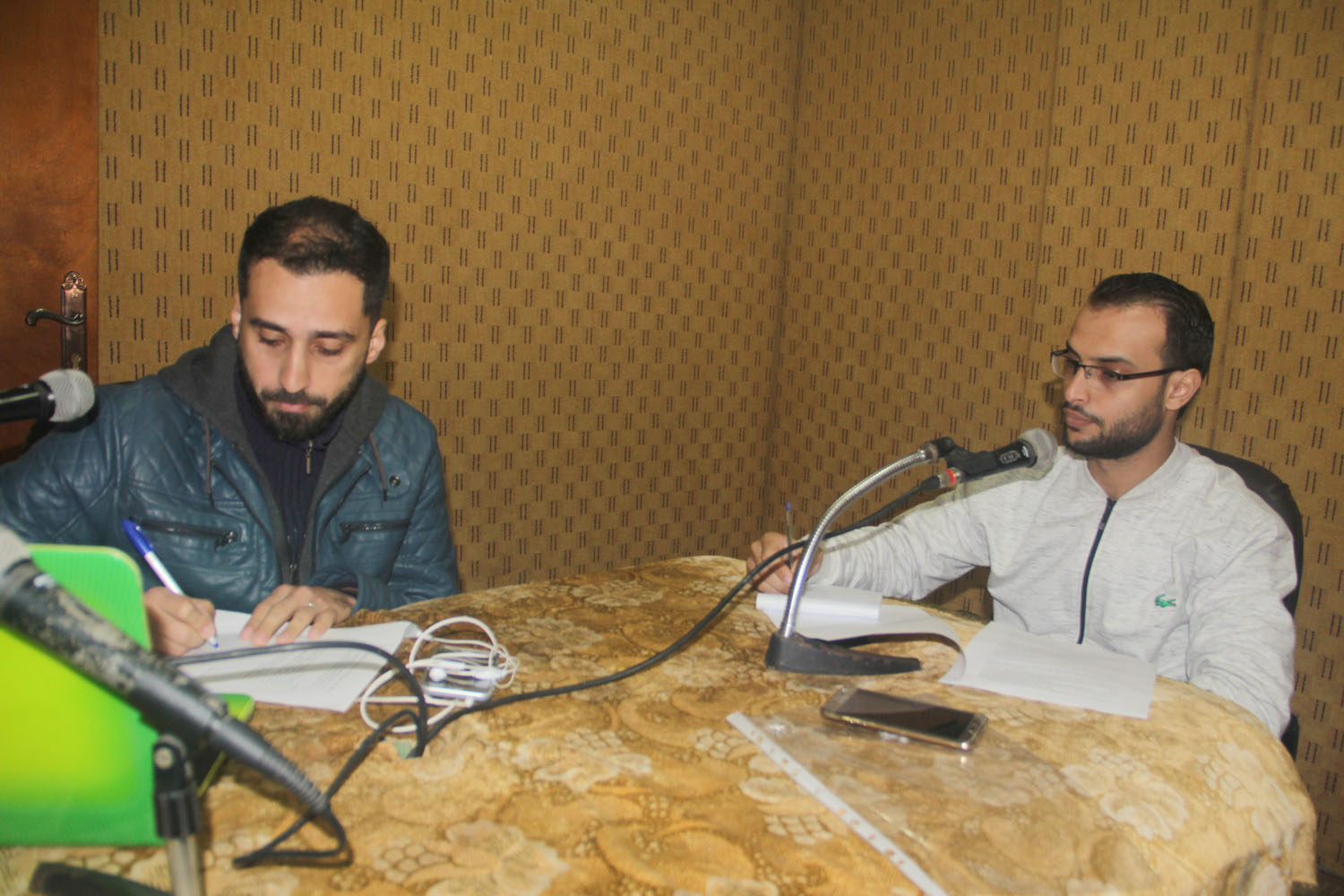 "Social media platforms positively assist in expansion and in spreading impact." Sultan Naser, Social Media specialist, started the 3rd episode of "Youth Participate" program aired at Alwan radio station, executed by Pal-Think for Strategic Studies within the activities of "Enhancing the Democratic Participation for Palestinian Youths" project and funded by the government of Canada. 
Ahmad Sammak discussed his research paper titled "Palestinian Youth between Conventional and Digital Media" during the episode and said that what motivated him to prepare his paper was the observable domination of modern social media platform over the lives of youth. He mentioned that the reason for pushing youth to overuse social media is the availability offered for the users to effectively interact with the visuals displayed.
"Freedom in social media forces users to be caution, objective and of credibility" Sammak added. Following discussing his research paper, he talked about some programs that attractively highlight the trending topics on social media.
In the end, Sammak stressed the significant role the Arab revelations played that contributed in the rapid increase of launching more websites on social media platform than ever. "Freedom that social media platforms offer encouraged youth to call for their rights and the betterment of their countries by social media." Sammak concluded.